Event Details
13:00 - 14:00 Geneva time
Session Summary:
The role of innovation in ensuring no one is left behind no matter their current energy situation A successful and inclusive energy transition that delivers universal access to affordable, reliable, efficient and clean modern energy services needs to consider the diverse range of socio-economic situations currently experienced by those that are currently un- or under-served. This session will explore the diverse range of use cases that need to be addressed to ensure that no one is left behind from those living in urban weak grid areas where blackouts are a frequent occurrence, to humanitarian settings where there is a heavy reliance on diesel generators for basic energy needs. It will explore the need for innovation to meet these challenges in terms of technologies, business models and funding mechanisms, including an introduction to the Multi-Partner Trust Fund (MPTF). Refugees or internally displaced persons (IDPs) will also be represented to ensure the sector is innovating in a direction that supports end-users and to highlight the scale of the challenge in humanitarian settings.
Target Audience:
Philanthropic and international donor community
Private sector companies
Humanitarian actors and Governments
Objectives:
Raise awareness of the challenge of providing clean, affordable energy to the most vulnerable people to support better health and education
Highlight the need to innovate to ensure we are meeting the energy needs of all end-users, regardless of their current energy situation
Highlight the current breadth of the use cases that need to be addressed to ensure that we leave no one behind
Highlight the current energy situation in humanitarian settings and the direct impact this has on refugees and IDPs.
Create a platform to raise awareness of the launch of GPA's MPTF and its goals.
Share insights from Acumen's based on its work on 'Hardest-to-Reach Unlocking Clean Energy Investments for Those Living Beyond the Grid'
Expected Outcomes:
Increased understanding of the need to fully understand the breadth of energy use cases to ensure no one is left behind, regardless of the current situation.
New partnerships across the sector with an increased number of organisations committed to take action to address the challenge of leaving no one behind in the energy transition.
Generation of interest amongst funders to support the MPTF and / or ZE-Gen to deliver innovation to meet the needs of a variety of use cases.
Speakers
Moderator: Jarredine Morris, Senior Manager, Carbon Trust
Susie Wheeldon, Head of Communications and Insights, (virtual) GOGLA,
Paola ACEVEDO, Data Specialist, Global Action Plan for Energy in Displacement, GPA, UNITAR
Joel Sam, Associate Director, Energy Access for the Hardest-to-Reach, Acumen (virtual),
Dr Meggan Spires, Director, ICLEI
Joelle Hangi, Inclusivity Specialist, GPA displaced community (virtually)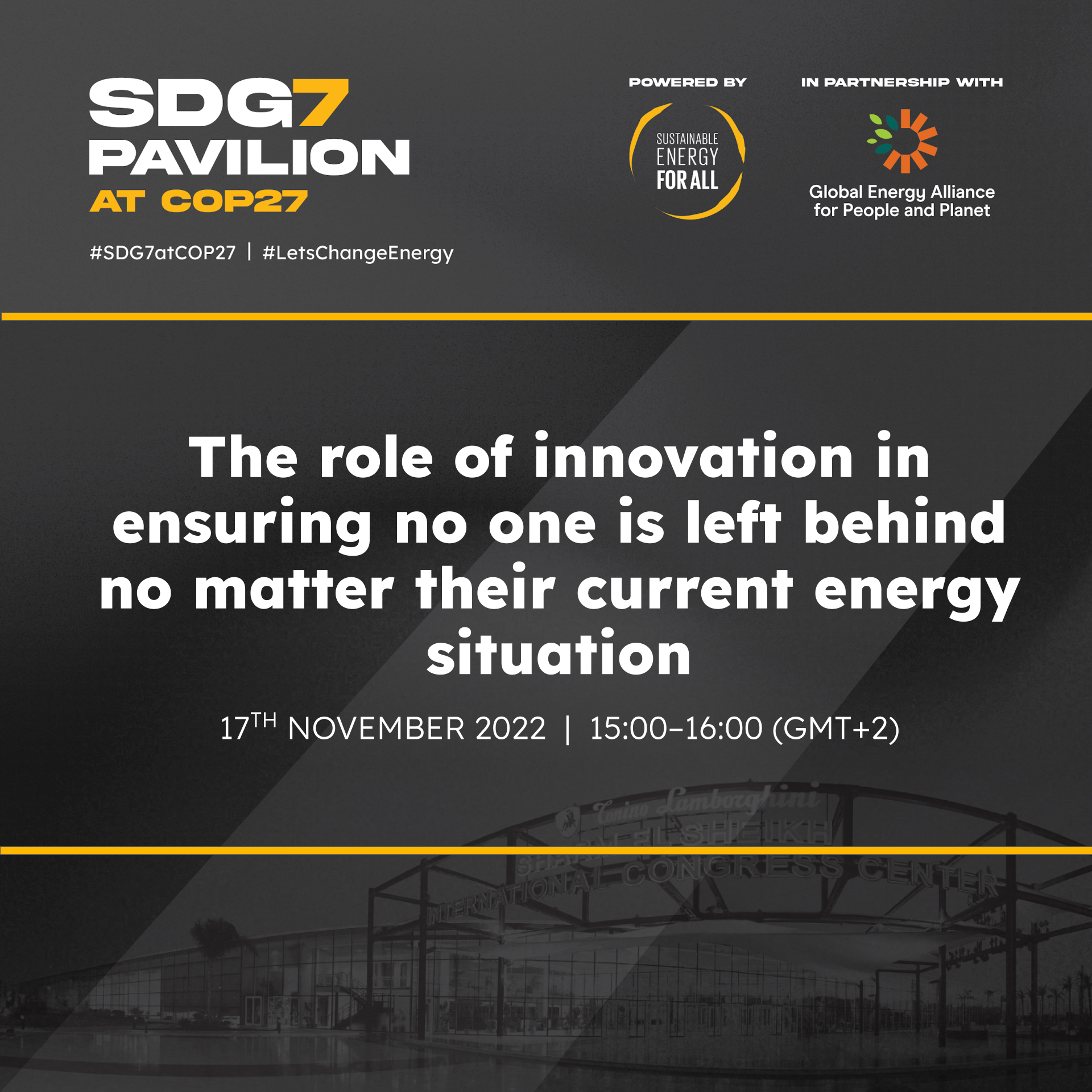 ---
This session was funded with UK aid from the UK government via the THEA programme under the Transforming Energy Access programme.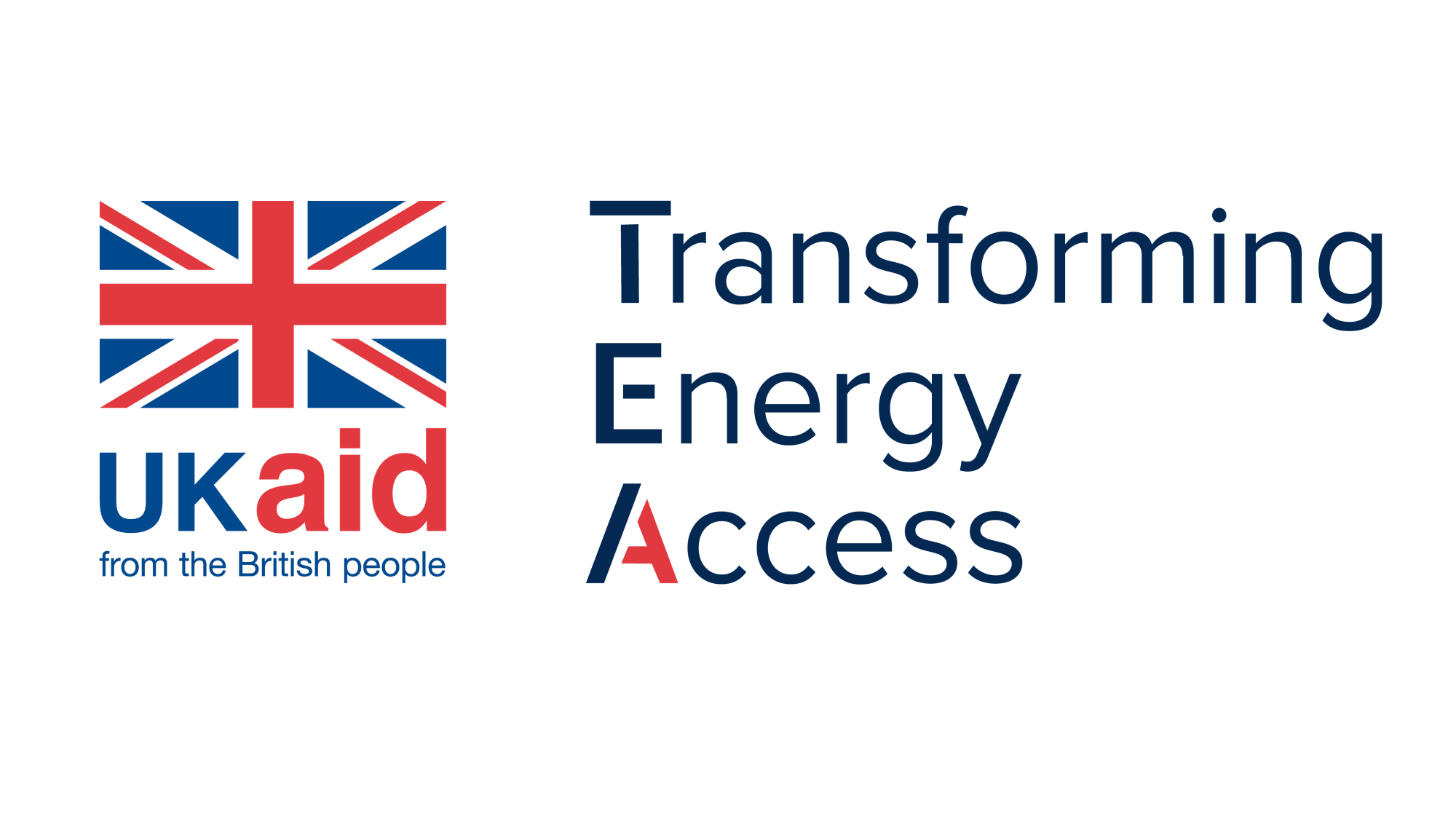 Last updated: 10/07/2023