Event Details
14:00 - 15:00 Geneva time
The GPA Coordination Unit developed a data visualization tool with the ambition to address a current issue raised by the World Bank that "data on energy use among displaced people in camps and host communities are scarce" (World Bank, 2017).
As a solution, this data platform assembles different parts of the puzzle to offer practitioners, humanitarian organizations and private sectors some insights on (1) certain energy access in settlements, (2) their ecosystem (3) and national context.

With a list of more than 40 indicators distributed among four dynamic reports, the platform aims to answer questions, track progress and inform. Thanks to its "pick and choose functionality", the tool supports interventions' prioritization efforts and helps identify opportunities with evidence gathered through field surveys, project data and public information.

The platform compiles, centralizes, and visualizes data at camp, country, and cluster level to answer questions such as:
• What are the number of displaced persons in a country?
• How many persons are there in a given settlement?
• Is the energy regulatory framework conducive for sustainable energy project development?
• Is there a solar kiosk in or around the settlement?
• Is the settlement connected to the national grid?
• Is there a cash assistance program in the settlements?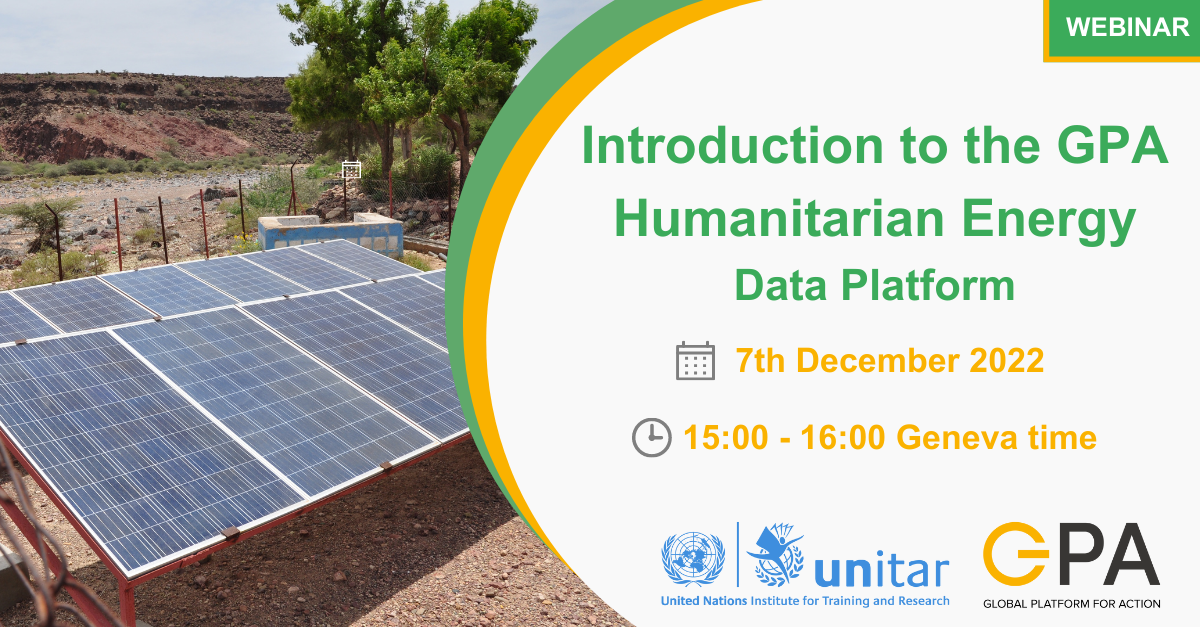 Last updated: 07/12/2022