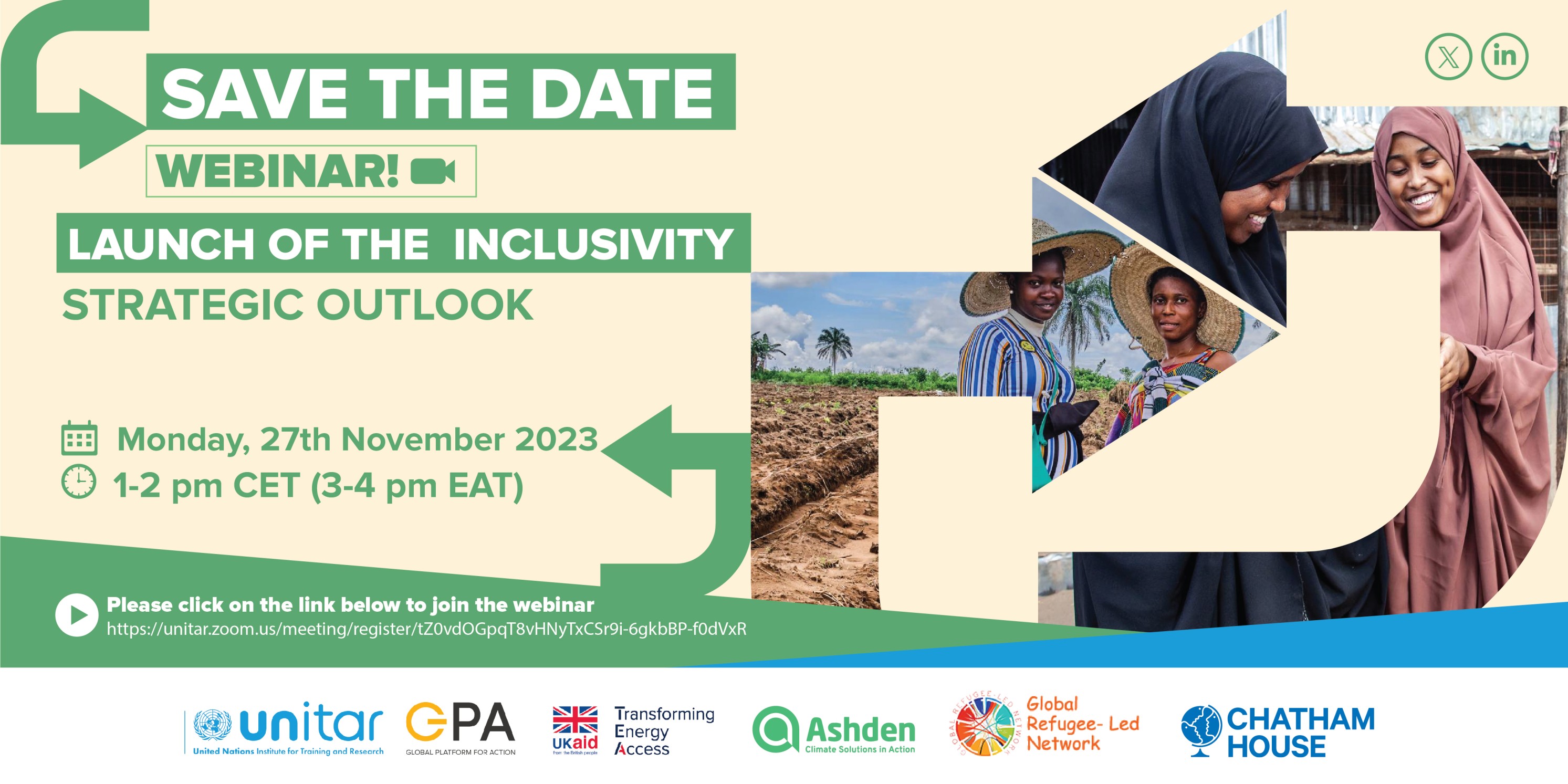 The GPA Transforming Humanitarian Energy Access Programme (THEA) is thrilled to announce the launch of our Inclusivity Strategic Outlook on November 27th 2023. 13:00 to 14:00 pm CET/ 15:00- 16:00 pm EAT Please join us online by registering for the Zoom link below:
https://unitar.zoom.us/meeting/register/tZ0vdOGpqT8vHNyTxCSr9i-6gkbBP-f0dVxR#/registration
Join us for a dynamic panel discussion that will emphasize the crucial role inclusivity plays in the humanitarian energy sector. We'll explore the needs, identify gaps, and uncover the vast opportunities that embracing inclusivity can offer for displaced people.

This is more than just a launch—it's a step towards a more inclusive and sustainable future. Together with our partners Ashden, Transforming Energy Access , Chatham House, and Global Refugee-led Network (GRN) Let's come together to make a positive impact!

Stay tuned for more details, and mark your calendars. We can't wait to have you with us on this journey!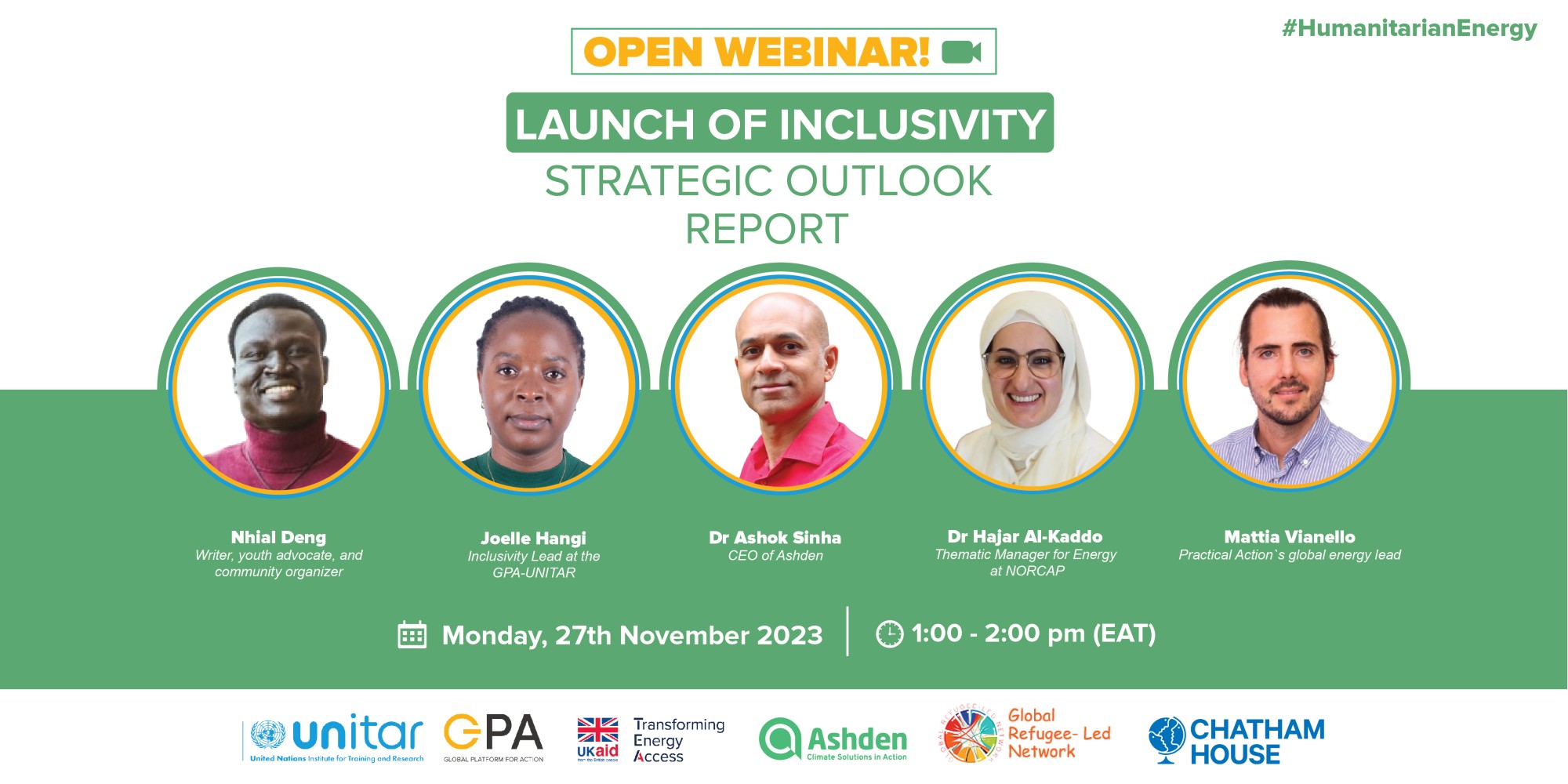 Watch the recording here:
About the Transforming Humanitarian Energy Access Programme:
The GPA Transforming Humanitarian Energy Access (THEA) programme provides inclusionary analysis and evidence on the energy needs of all displaced people, specifically by delivering high-quality research and knowledge to support policy and decision-making on humanitarian energy investments and enabling systematic change within the UN system and humanitarian partners.
The programme will deliver transformative action in humanitarian settings, working with the Transforming Energy Access platform to mainstream energy access in humanitarian settings, providing expert advice on the needs of refugees, internally displaced people (IDPs), and all displaced people for UK innovators and international energy access projects. Specific investments in renewable energy and transformative UN action will enable alternative and inclusive financing aimed at working directly with refugees and displaced communities. ​
Learn more here
Last updated: 29/11/2023