Date: Thursday, 28 October 2021
Time: 15:00-16:00 CEST
In displacement settings, the typical approach to address energy needs has been through the free distribution of energy sources that do not always meet quality standards and often create market distortion. The focus of humanitarian organisations and partners are typically to meet short-term energy needs of individuals with small-scale energy sources (such as solar lanterns), without considering the productive capacity and uses of energy that could support local economic development.
Recognizing that many displacement settings last for many years and that the local energy private sector market has the expertise and capacity to deliver larger energy services, numerous initiatives have sought to enable private energy actors to tap into this market, providing the affordable products and services required to meet the energy needs of households and enterprises in displaced and host communities. One key area in improving energy access is to support displaced and host community members to set up their own micro-enterprises and tap into the productive use of renewable energy.
This webinar brings several experts together to discuss trends and lessons learned from previous experiences, showcase opportunities of sustainable energy for micro-enterprises and explore demand for scaling up efforts on this topic by humanitarian, development, and private sector partners.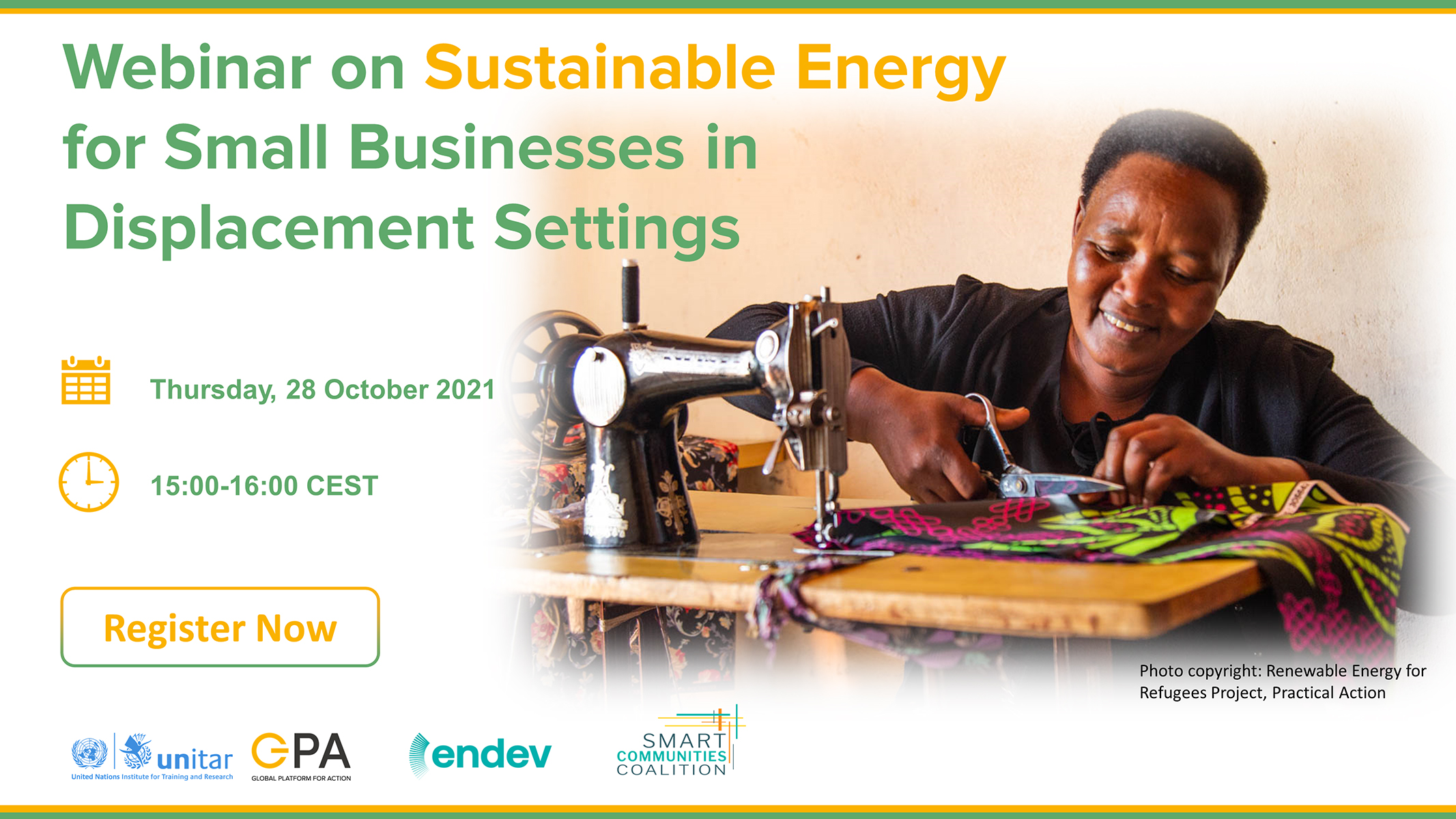 Last updated: 10/02/2022