In El Salvador, many schools lack proper kitchen and storage facilities, causing a variety of food safety challenges and putting children's health at risk. The poor condition of school kitchens and infrastructure for food preparation has been a great cause of concern within the government. Recognizing the urgent need, the Ministry of Education, Science, and Technology (MINEDUCYT) identified the improvement of the condition of school kitchens as a national priority.
WFP in El Salvador – with the help of WFP's Innovation Accelerator in Munich and WFP Engineering based in Rome – launched a project called "Kitchen-in-a-Box" (KIAB). This smart kitchen is made from used shipping containers and equipped with state-of-the-art technology, including solar panels that provide renewable energy to reduce greenhouse gases and costs. It is also equipped with induction stoves and third-generation electric pressure cookers, making it eco-friendly and compliant with all sanitary measures to cook school meals more time-efficiently.
Alongside the Minister of Education, students, teachers, government leaders, donors, and private sector partners, WFP recently launched the KIAB in one school in San Salvador, marking a significant milestone in the School Feeding Programme in El Salvador.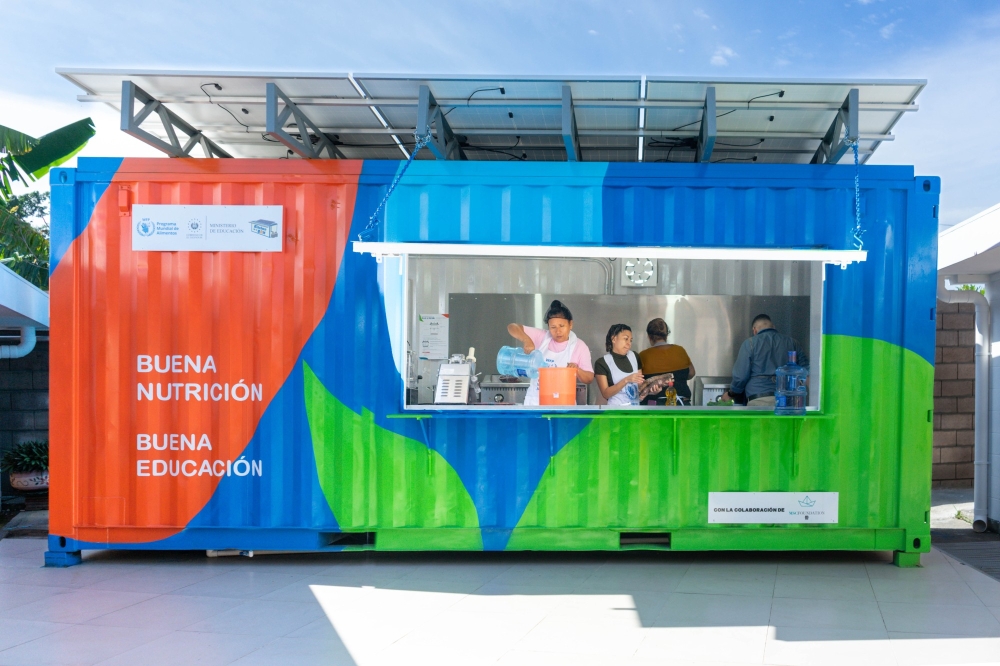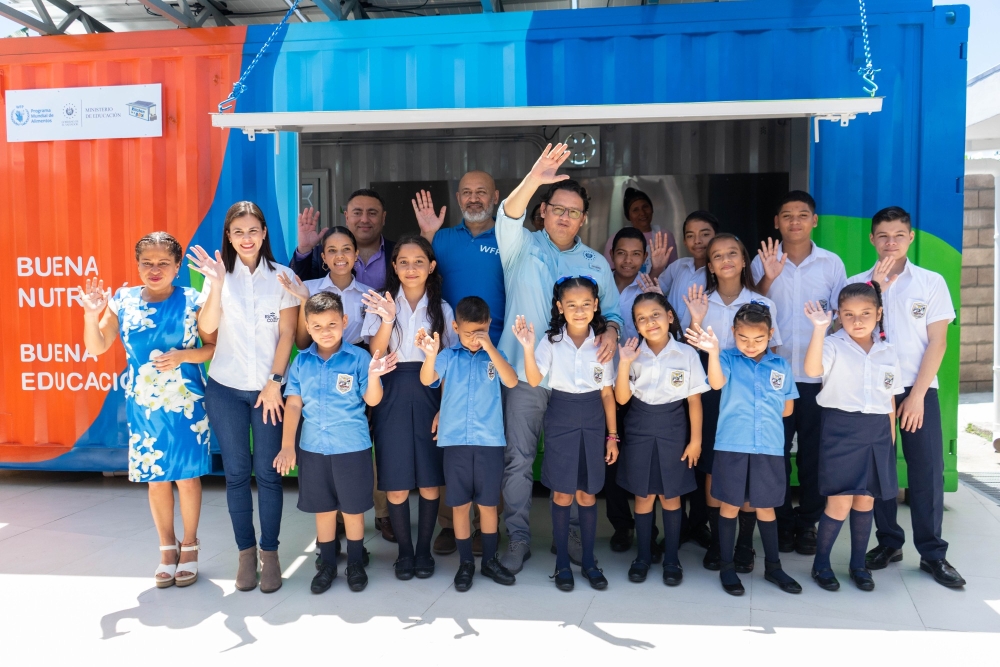 "KIAB is a multidimensional solution that allows school feeding with an environmentally friendly approach and adaptation to climate change in the country's Dry Corridor where every drop of water is important," says Riaz Lodhi, WFP Representative and Country Director in El Salvador. "WFP's commitment to school feeding is firm, considering it a gateway to a better, healthier, and more prosperous future for the next generation of Salvadorans."
The project aims to reach over 700 schools, benefiting more than 500,000 children across the country every year, which means it will have benefitted 7.5 million children during the average lifespan of the containers/kitchens.
Clean and healthy cooking at an affordable price
The smart kitchens not only ensure that the students receive high-quality, safe, and hygienic meals, but also support over 2,000 mostly female cooks. Solar energy and induction stoves replace traditional firewood, promoting safer cooking practices, reducing the risk of diseases, and mitigating air pollution. WFP is also exploring other climate-friendly ways of cooking to make these kitchens more cost-effective, sustainable, and flexible.
Unlike conventional kitchens, KIAB offers an affordable solution that can be easily adapted, transported, and installed. With a steel structure, they are designed to withstand harsh weather and earthquakes.
"Sustainability guided every step of the rehabilitation process, as we aimed to minimize environmental impact while maximizing economic benefits", says WFP Engineers.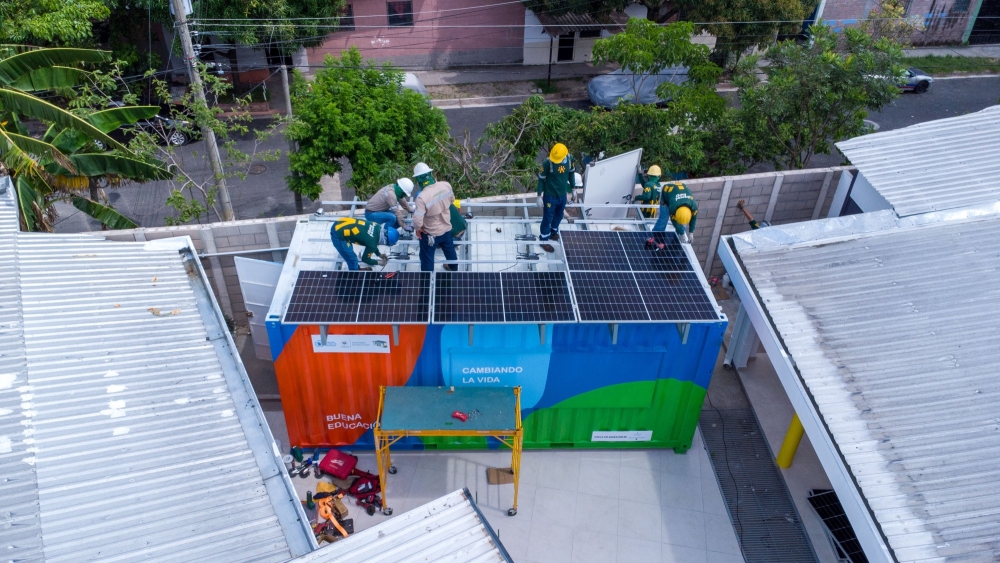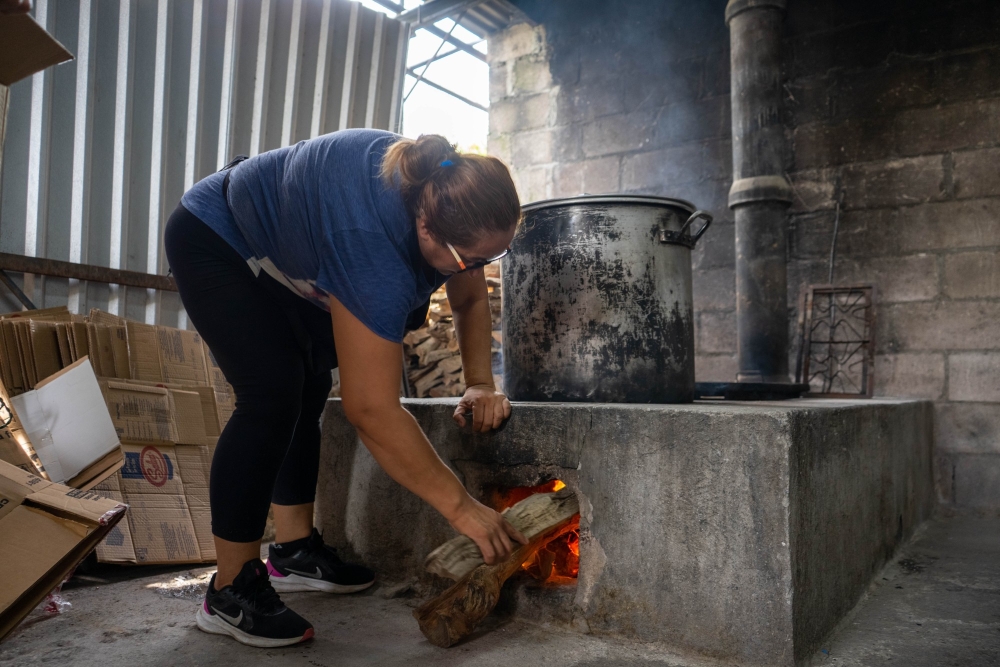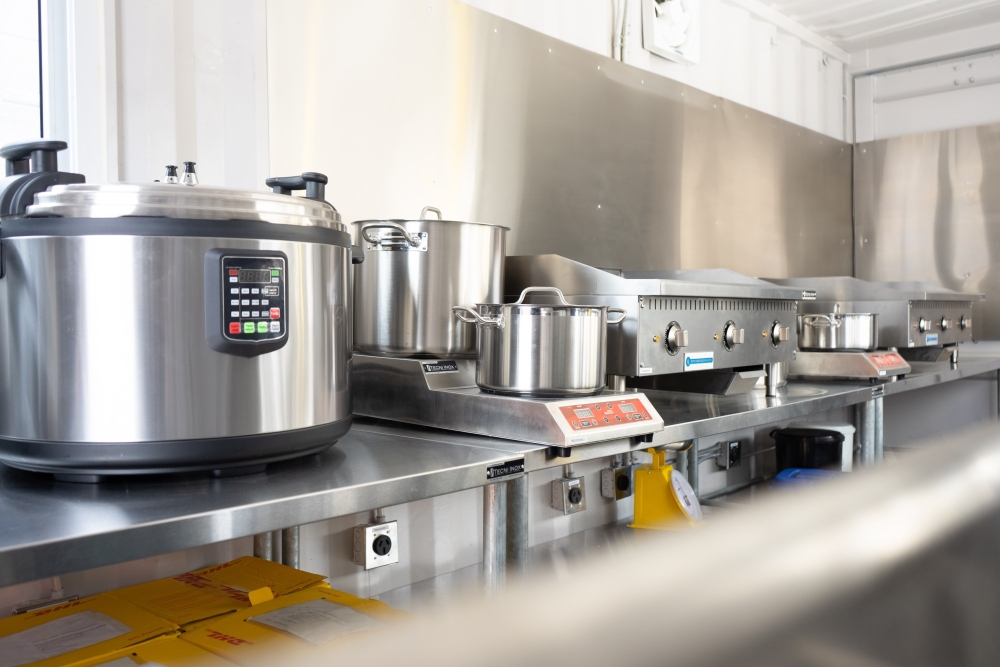 The project incorporates other planet-friendly components, such as a rainwater collection system and a drip irrigation system in the school garden, saving about 70 percent of water. Solar panels power pumps for efficient rainwater distribution, reducing electricity usage.
The school garden produces food for school meals and educates students on local food production. Additionally, cooks are trained in safe and hygienic food preparation practices, and digital kitchen screens foster healthy nutrition and environment education for students and their communities.
"Innovation is a powerful tool in achieving zero hunger, and initiatives like this one in El Salvador exemplify the dedication of our Management Services Engineers who work to bring positive change and create lasting solutions that, not only meet the immediate needs of those we serve, but operate conscious of our environments to help pave the way towards a more resilient, greener and hunger-free future," says Sara Adam, Management Services Division Director at WFP.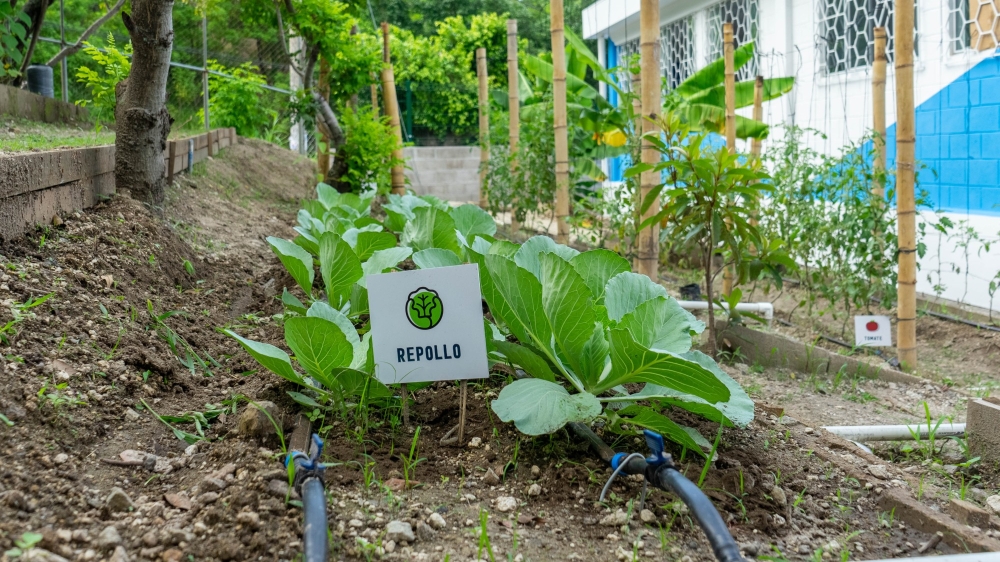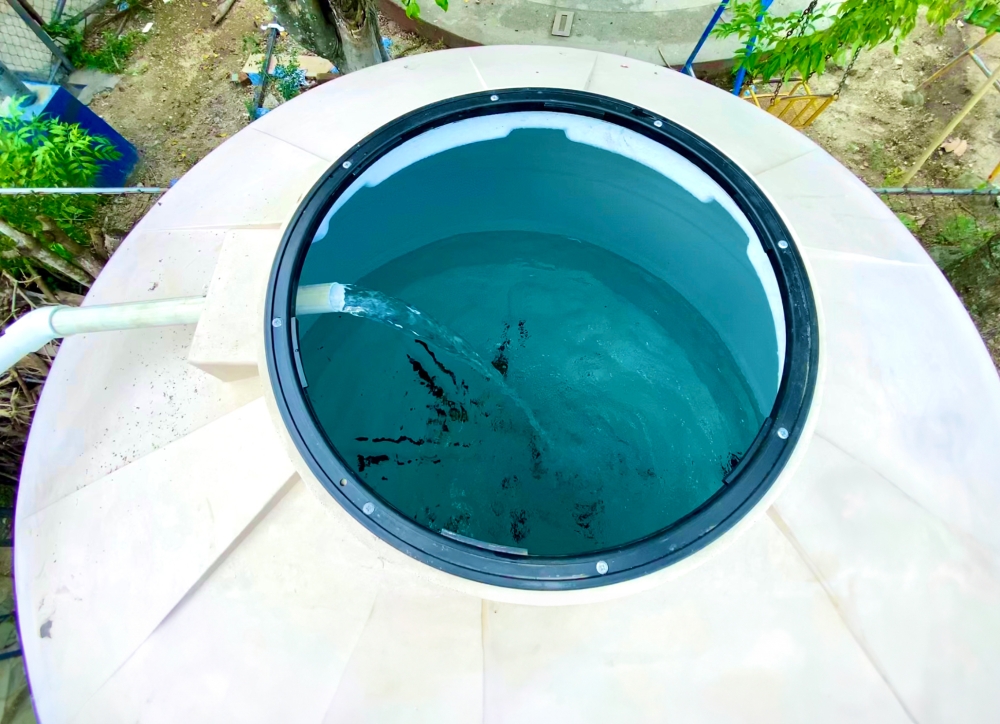 #WFPEngineers
More about WFP's work in El Salvador: https://www.wfp.org/countries/el-salvador
More about WFP Innovation Accelerator: https://innovation.wfp.org/
More about WFP Engineering: https://www.wfp.org/engineering-services
Last updated: 08/11/2023