Why should e-waste matter to humanitarian organisations?
With energy access for displaced populations gaining attention, off-grid solar products have been seen as a potential solution for improving energy access while supporting education and livelihood activities of displaced and host communities. Such solutions include solar lanterns with phone charging capabilities, solar home systems (SHS) that include lighting, mobile phones, computers, batteries, phone chargers, radios and televisions, fuel-efficient stoves with electronic components, and electric cookers.
So, what happens to all these electronic products after they are broken or stop working? The initial research and observations from camps show that these products are not managed properly. It is estimated that only 1% of the e-waste generated reaches a formal recycler whereas most of the waste ends up unused, buried, burned, or informally disposed of on the ground (ESDS, 2021). Given their potentially harmful components, the lack of appropriate waste management practices can lead to contamination of groundwater, soil, and air with carcinogenic compounds (ESDS, 2021; PACE & E-waste Coalition, 2019; UNICEF, 2020).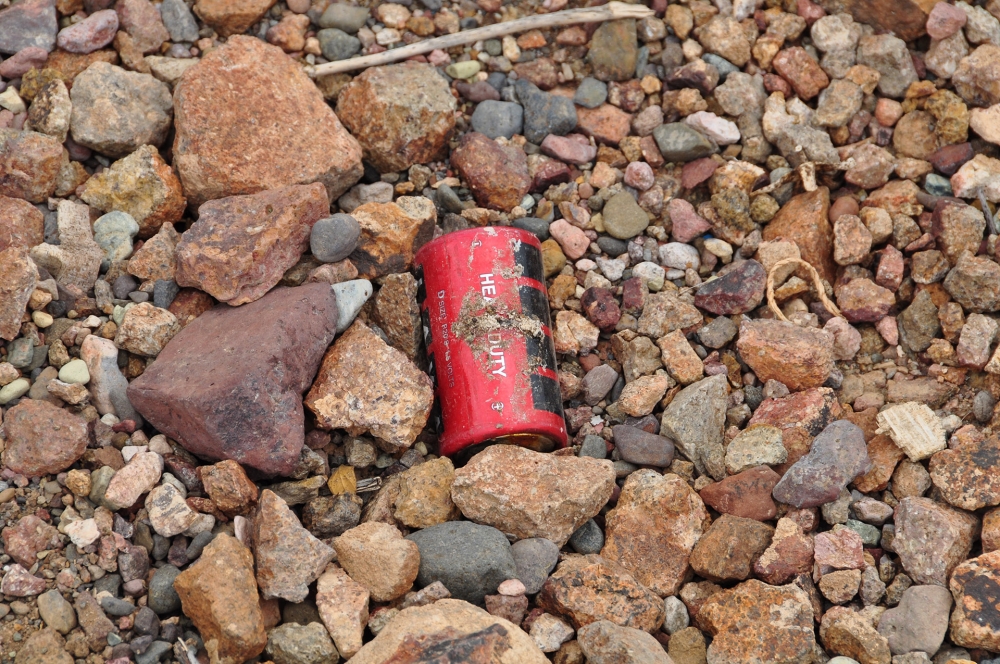 Current activities around e-waste in displacement settings
Triggered by NORCAP's interest in providing specialist support on the e-waste in displacement settings topic, GPA Coordination Unit has undertaken a study that defines e-waste from solar products, identifies several e-waste management tools for humanitarian organisations, highlights the importance of circular economy principles, lists an overview of keys actors and ongoing projects, and provides a reflection on the findings and recommendations for stakeholders. You can read the report here.
With efforts to address these issues only starting over the past two years, the amount of e-waste generated in displacement settings is not known, although the volume of e-waste is expected to increase as more electronic products are circulating in these places. Recently started activities in displacement settings regarding e-waste are concentrated in the East Africa region and summarised in the figure below.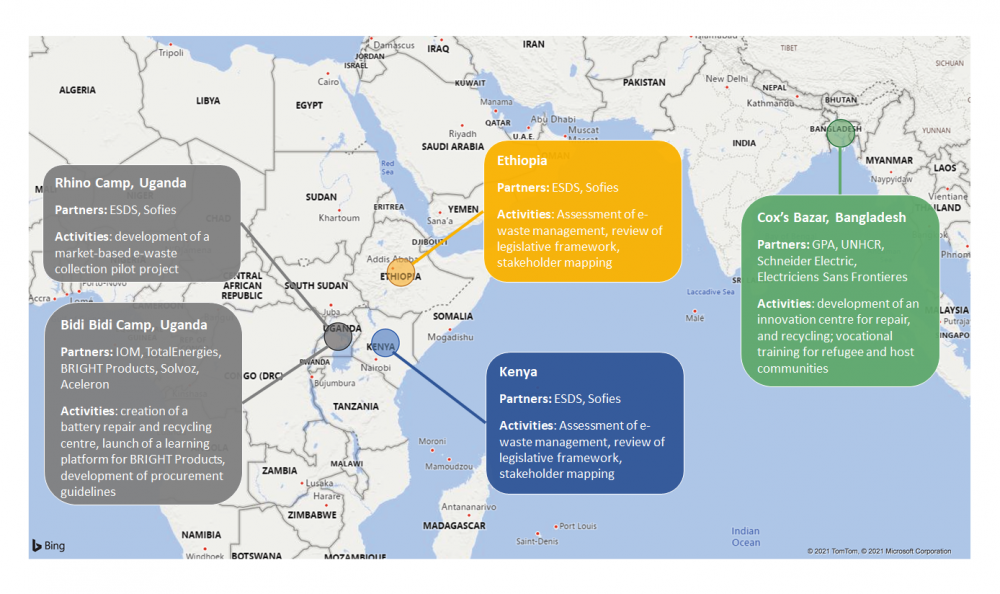 Recommendations and Next Steps
E-waste management efforts require and coordination to foster a collective learning environment within the humanitarian energy space, advocacy for the development of laws and regulations, improvement of procurement guidelines for electronic products, support for establishing proper repair, recycling, and disposal infrastructure, financial incentives for manufacturers to design products with easier repairability and longer lifetime, inclusion of e-waste management strategy in energy programme planning, and capacity building and livelihoods activities for the displacement affected communities.
With only a few projects initiated, e-waste management efforts are still in their infancy and to address a number of these recommendations, the GPA Coordination Unit is presently establishing a task force dedicated to sharing lessons learned around past, ongoing, and future e-waste projects, raising awareness around e-waste at the decision-making level, supporting the implementation of e-waste pilot projects, and organising webinars and workshops to disseminate findings. To be effective, the E-Waste Task Force will require inputs from host governments, humanitarian organisations, research institutes, private sector partners, and energy and environmental specialist, including those on the NORCAP Energy Expert Roster.
References/Further reading:
---
This blog was written by Elif Demir of the GPA Coordination Unit at UNITAR.
Last updated: 25/01/2022