Why Energy Delivery Models (EDM)?
Delivering energy products and services to communities affected by conflict and disaster in a sustainable way is challenging due to the complex operating environment of humanitarian and development contexts. Barriers such as market weakness, low purchasing power, poor infrastructure, laws and regulations, and lack of capacity stand in the way of enabling access to cleaner cooking and electricity for displaced and hosting communities, leaving households, businesses and institutions in the dark and reliant on the surrounding natural environment to meet their energy needs. The EDM training programme was developed to support humanitarian and development practitioners working in displacement situations to design energy access programmes that overcome these barriers.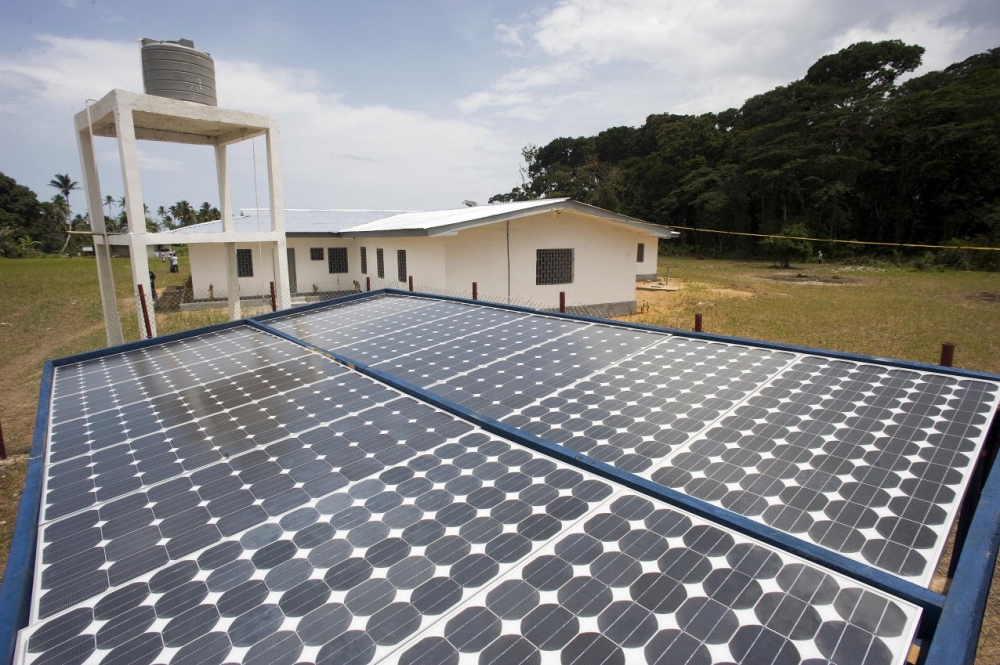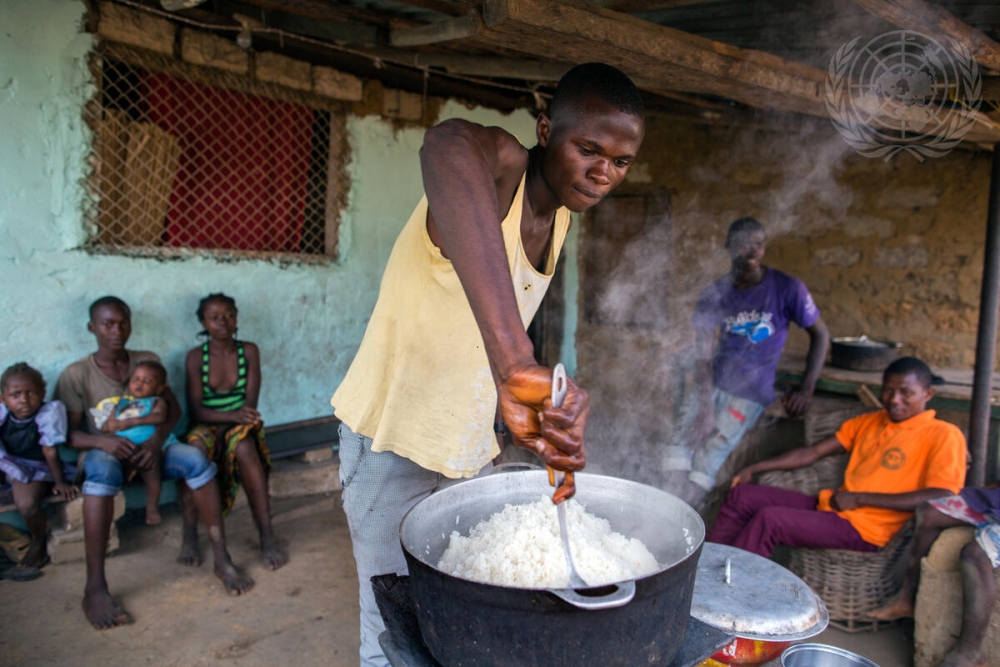 The EDM Training
Over the course of 2020, the World Food Program (WFP) and the United Nations Institute for Training and Research (UNITAR), with the support from the Modern Energy Cooking Services (MECS) Programme, developed and piloted the Energy Delivery Models (EDM) training programme aiming to equip humanitarian project managers with the knowledge and design skills to assess energy demands and design sustainable energy access programmes in partnership with local communities to meet their energy access needs. The training is based on the Energy Delivery Models pro-poor energy planning methodology developed by the International Institute for Energy and Development (IIED) and the Catholic Agency for Overseas Development (CAFOD), and was transformed into a blended learning programme consisting of online learning modules, interactive workshops and one-on-one mentoring from energy specialists. The pilot, delivered in three Cohorts running between November 2020 and October 2021, saw 55 humanitarian and development practitioners trained on the fundamentals of energy access and supported in developing transformative energy access projects with the communities they work with. One of the cohorts specifically targeted professionals from across different humanitarian organisations focused on developing energy access projects to support modern energy cooking services, such as electric cooking, LPG, biogas, ethanol, and natural gas.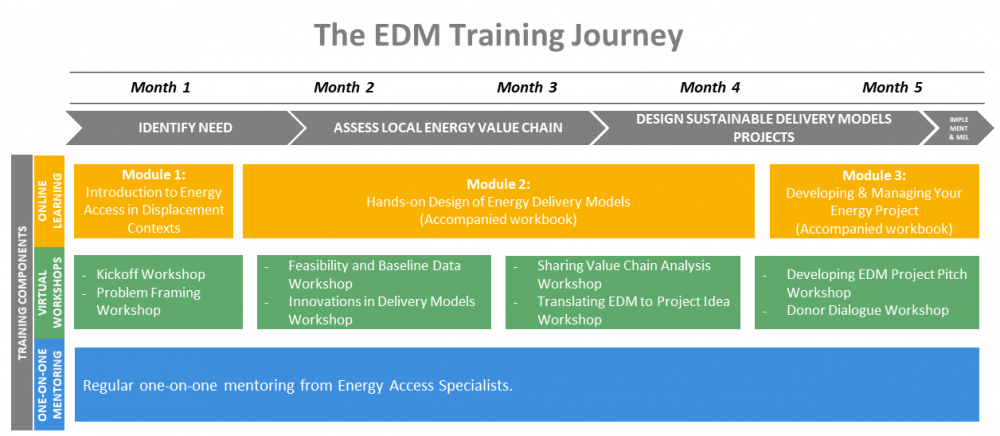 EDM Pilot Cohorts
Cohorts 1 and 2 – World Food Programme Staff
The EDM training pilot phase was delivered in three cohorts of participants from multiple humanitarian agencies. Cohorts 1 and 2 consisted of WFP colleagues working in both forced displacement and development settings. Some of the projects developed through the EDM training include introduction of electric pressure cookers (EPCs) in rural schools in Lesotho using an "energy-as-a-service" model; supporting financial inclusion of micro-enterprises in Armenia to access renewable energy; and integration of solar PV cooking and refrigeration services into WFP School Feeding programmes in Senegal and Guinea. Some projects have already received financial support through WFP's Innovation Fund, and others are actively looking for resources in the form of partnerships, technical advisory, and financing.
Cohort 3 – Inter-agency Group of Energy and Humanitarian Practitioners
Cohort 3 of the EDM training was delivered from June to October 2021, and included 15 humanitarian energy practitioners from NORCAP, NRC, WFP, EnDev, Dorcas, and SNV in countries including Nigeria, Iran, Somalia, Chad, South Sudan, Morocco, Malawi, Ethiopia, Tanzania, Mozambique, Kenya, Benin, Bangladesh, and Sudan. The participants focused on developing energy access programmes focused on modern energy cooking solutions such as electric cooking, LPG, biogas, ethanol, solar for food preservation and natural gas that meet end users' needs and support local market systems.
EDM Training Impact
Partnerships and Projects Developed
Number of Projects Developed through EDM Cohorts 1-3

Amount of funding leveraged through projects (as of March 2022)

Partnerships created through the EDM Training Process

11 projects developed, 4 which have received resources and moved into implementation

Around 300,000 USD

Additionally, some aspects of the proposals developed were integrated into WFP Country Strategic Planning and may receive institutional funding in the future.

SNV Kenya and MECS - EPCs in schools
WFP and Energising Development (EnDev) - Solar refrigeration project in Guinea
WFP and ILF - Collaborating on multiple energy assessments in different country operations
A full visual of EDM projects at different stages of development can be found below, and the full readout of the EDM training impact with testimonials from participants can be found online here. An overview of all project pitches can be viewed upon request to the UNITAR project management team. In addition, multiple other projects were conceptualised and are at the stage of final project development or fundraising. They range from supporting refugee and host communities in the Gambella region of Ethiopia with improved access to cooking solutions and solar milling; training blacksmiths in Pakistan's Khyber province on improved cookstove design and business development; integrating improved institutional cookstoves in schools in fragile regions of South Sudan; and enabling access to solar home systems through establishing distribution networks in Iran, on the border with Afghanistan. The below figure demonstrates the locations of project teams and the status of their project development.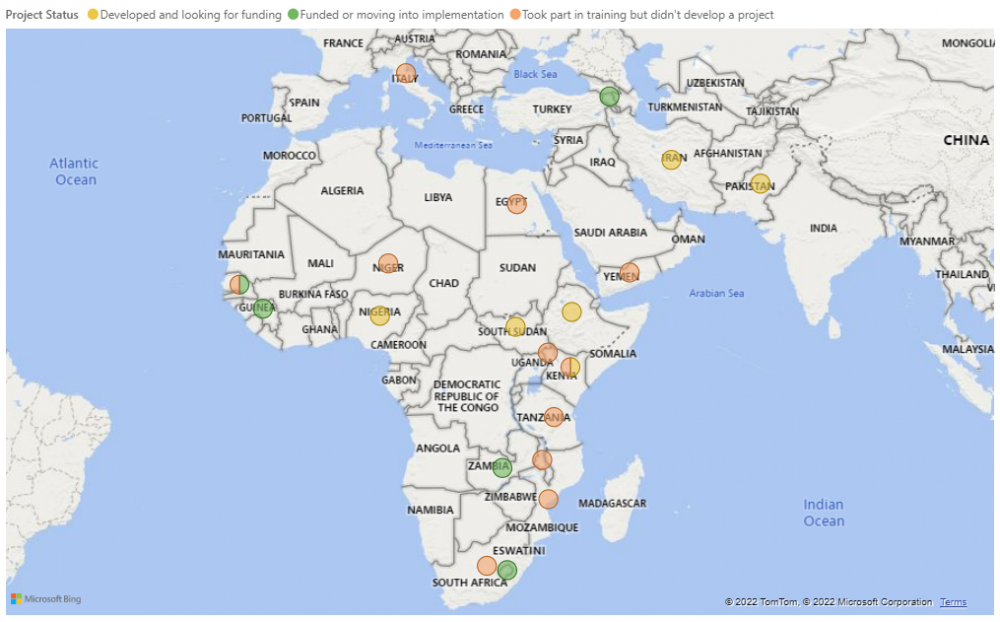 Training Tools
A standard set of templates was designed and shared with the participants. These included questionnaires to collect pre-feasibility information for different end uses of energy; the EDM Canvas workbook which guides practitioners on analysing local energy value chains; and the 'Mountain of Tomorrow' workbook which offers guidance on how to develop project objectives, outputs, activities, and partnerships. These templates are open source and available for practitioner use along with online learning tools[1].
Individual and Institutional Impact
The EDM training has helped to develop individual and institutional capacities on energy access, while making headway on transforming the typical humanitarian/development 'procure and provide' mindset into one that is more end user-centred, data driven, and which relies on local market systems.
As expressed by one of the participants: "The training was very interesting and interactive, I [was] able to gain new knowledge in the area of other options for cooking energy which is a good opportunity for our organisation." The expert mentorship was highly valued throughout the project development process, as illustrated by another participant's comment: "My mentors were extremely supportive, responsive and a fantastic sound board for the different pathways I wanted to pursue with regards to my project." One key feature of the EDM methodology is the user-centred focus of assessing needs and co-creating solutions with communities, as reflected in one of the Cohort 3 participants: "My mentors helped me to prioritise the community energy needs while writing my project proposal and through this I learnt how to design a good project by engaging the community". The evaluation survey of Cohort 3 showed that over 90% of participants applied or transferred knowledge to their work frequently or often, and 70% are fully confident in doing so.
At the institutional level within WFP, the EDM triggered interest from over 20 country offices who saw a need for improved access to energy and dedicated support on project design. One participant reported that energy was integrated into the Country Strategic Plan and claimed that "[...] the EDM approach is at the centre of the strategic recommendations provided to the Country Office, and we plan to organise EDM training for colleagues, either online or in person".
Next Steps
The EDM methodology offers a transformative and structured approach to people-centred planning of energy access as an enabler for wider sustainable development. Drawing on the lessons learned from the EDM Training pilot, the UNITAR EDM project management team is exploring future application of the EDM training process in a hybrid format (in person and online). The team is working with the project partners: MECS, IIED, SELCO Foundation and NORCAP, to develop a Phase 2 of the training based on lessons learned and concrete demands from humanitarian partners. All interested donors, and development or humanitarian partners who would like to know more about supporting the existing EDM projects from the pilot phase, who would be interested in supporting future technical assistance or who would like to receive such training are invited to contact the UNITAR team by emailing aimee.jenks@unitar.org and elif.demir@unitar.org.
---
The EDM training is facilitated by the Coordination Unit of the Global Platform for Action (GPA) on Sustainable Energy in Displacement Settings, hosted at United Nations Institute for Training and Research (UNITAR), with financial and technical contributions from the MECS (Modern Energy Cooking Services) programme and in-kind support from WFP, NORCAP, SELCO Foundation, and IIED. The training material has been co-funded by UKAid from the UK government; however, the views expressed do not necessarily reflect the UK government's official policies. The EDM training contributes to the Sustainable Development Goal 7 (SDG7), universal clean energy access, and delivers on the GPA Framework recommendations.
Last updated: 12/07/2022