Why Energy Delivery Models?
Delivering energy products and services to communities affected by conflict and disaster in a sustainable way is challenging due to the complex operating environment of humanitarian and development contexts. Barriers such as market weakness, low purchasing power, poor infrastructure, laws and regulations, and lack of capacity stand in the way of enabling access to cleaner cooking and electricity for displaced and hosting communities, leaving communities in the dark and reliant on the surrounding natural environment to meet their energy needs.
The Energy Delivery Models training programme was developed to support humanitarian and development practitioners working in displacement situations to design energy access programmes that overcome these barriers. It builds on the Energy Delivery Models Toolkit, an inclusive planning process for energy poor communities developed by IIED and CAFOD. Through the training, practitioners learn the fundamentals of energy access and are supported in designing innovative energy access programmes through end user-led energy planning processes which stimulate local energy market and economic development.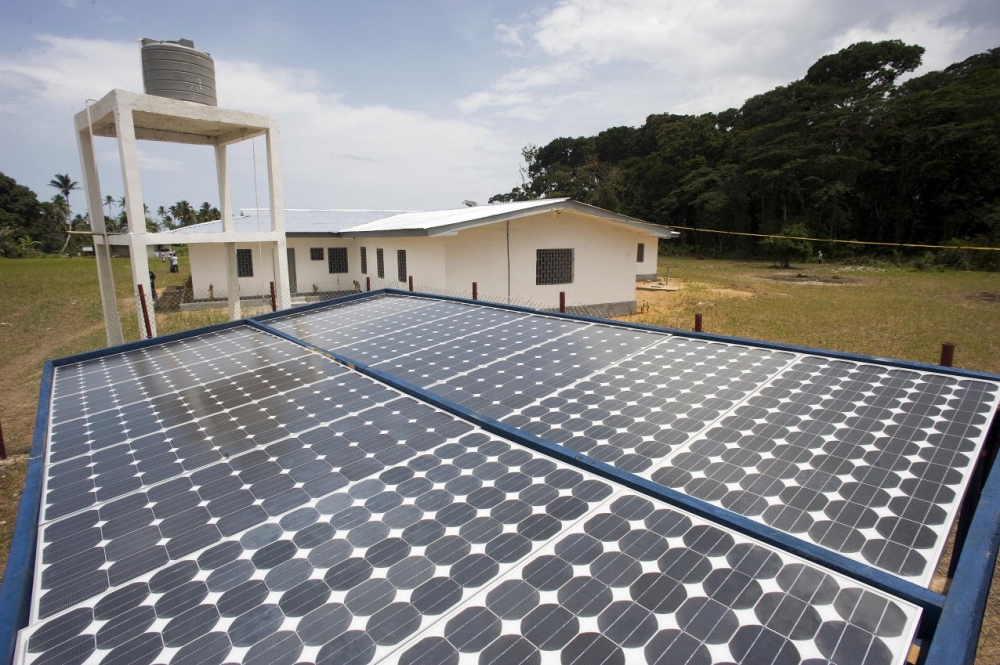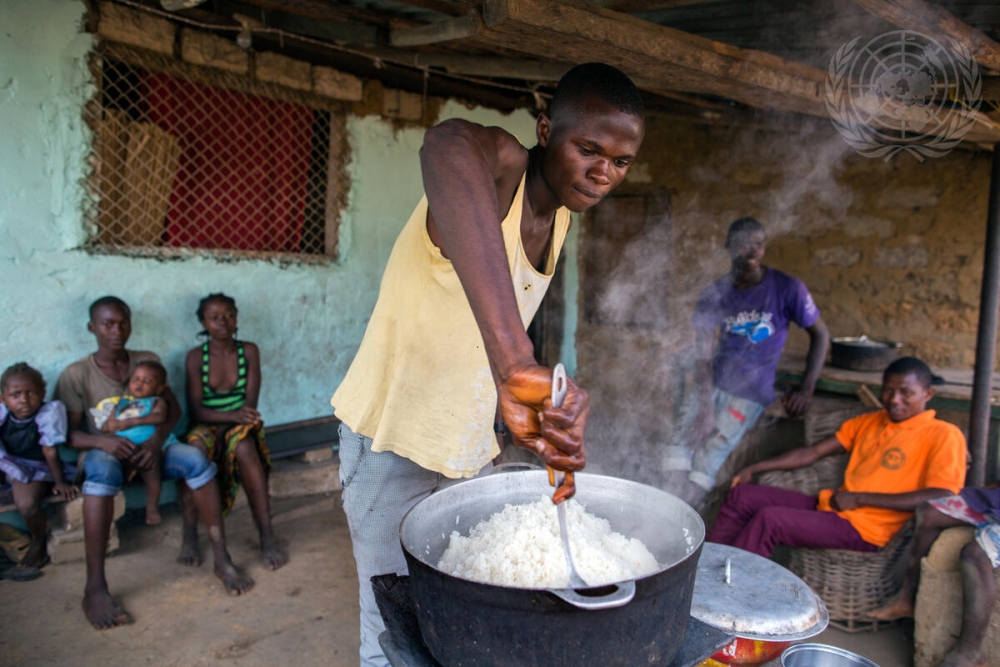 The facilitated version of the training is a five-month project accelerator process where participants take online e-learning modules to lay the conceptual groundwork for what sustainable Energy Delivery Models (EDMs) are, attend interactive virtual workshops focused on sharing their local energy value chain analysis and project ideas with peers and mentors, and receive one-on-one mentoring with energy access specialists to support their EDM project development. At the end of the training journey, participants have the chance to discuss their project ideas with a panel of donors and energy sector funders in order to enhance the project approach and case for investment.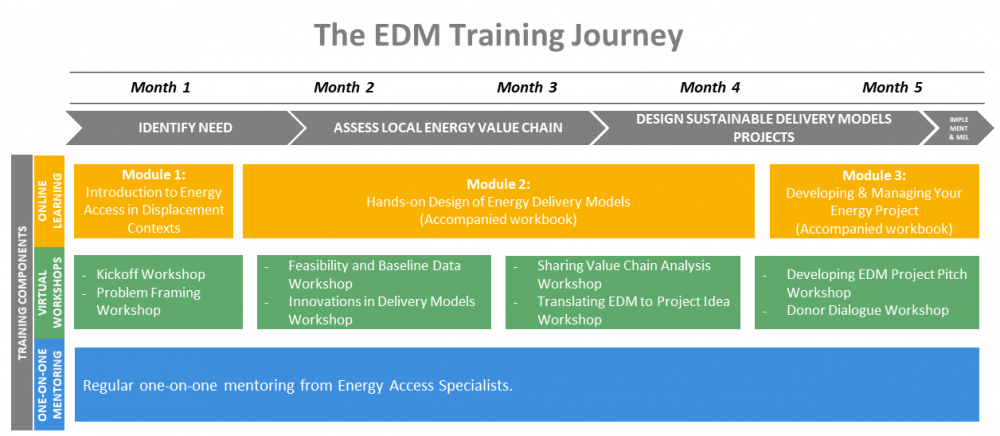 EDM Pilot Training Results
EDM Training Cohorts 1 and 2
The EDM training is in the pilot phase which is delivered for three cohorts of participants from multiple humanitarian agencies. Cohorts 1 and 2 were delivered to World Food Programme (WFP) colleagues working in both forced displacement and development settings. Some of the projects developed through the EDM training include introduction of electric pressure cookers (EPCs) in rural schools in Lesotho using an "energy-as-a-service" model, supporting financial inclusion of micro-enterprises in Armenia to access renewable energy, and integration of solar PV cooking and refrigeration services into WFP School Feeding programmes in Senegal and Guinea. Some projects have already received financial support through WFP's innovation fund, and others are actively looking for resources in the form of partnerships, technical advisory, and financing. Partners interested in learning more about the EDM projects in the pipeline can contact Rebeca Solis for more information and offers for support.
Cohort 3
Cohort 3 of the EDM training is underway from June to October 2021, with 15 humanitarian energy practitioners from NORCAP, WFP, EnDev, Dorcas, and SNV in countries Nigeria, Iran, Somalia, Chad, South Sudan, Morocco, Malawi, Ethiopia, Tanzania, Mozambique, Kenya, Benin, Bangladesh, Sudan. The participants will develop energy access programmes focused on Modern Energy Cooking Solutions (MECS) such as electric cooking, LPG, biogas, ethanol, solar for food preservation and natural gas that meet end users' needs and support local market systems. A full visual of EDM projects at different stages of development can be found below.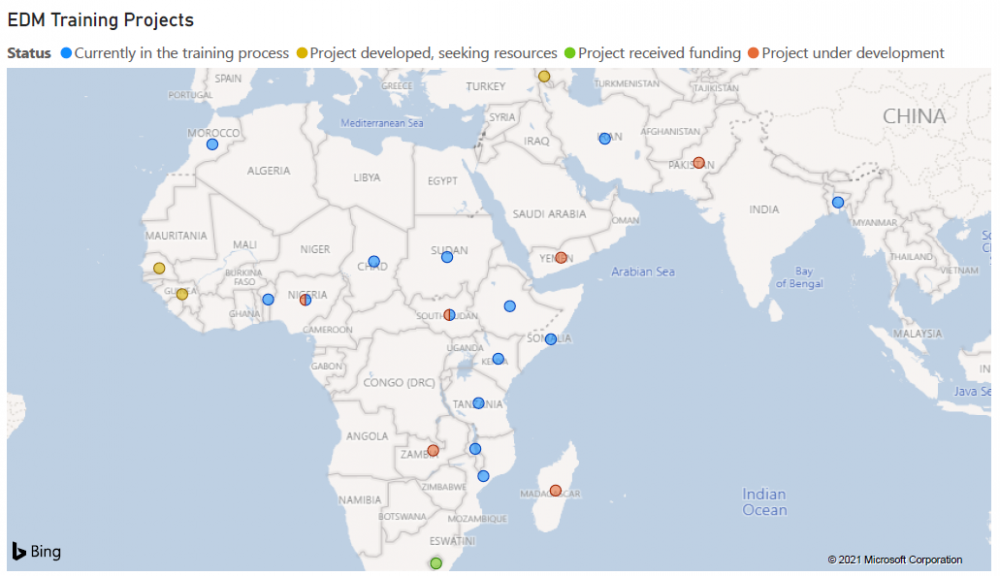 Next Steps
The Energy Delivery Models methodology offers a transformative and standard approach to people-centred planning of energy access as an enabler for wider sustainable development. UNITAR and partners are working to design a second phase of the EDM training as a standard offer to humanitarian and development organisations to streamline energy access need identification and programme design. Partners interested in receiving the EDM training or supporting the next phases of training delivery through expert mentoring or in-kind assistance are invited to get in touch with the EDM Training facilitators at aimee.jenks@unitar.org or elif.demir@unitar.org.
---
The EDM training is facilitated by the Coordination Unit of the
Global Platform for Action (GPA) on Sustainable Energy in Displacement Settings
, hosted at
United Nations Institute for Training and Research (UNITAR)
, with financial aid from the
Modern Energy Cooking Services (MECS) programme
and in-kind support from
WFP
,
NORCAP
,
SELCO Foundation
, and
IIED
. The training material has been co-funded by UKAid from the UK government; however, the views expressed do not necessarily reflect the UK government's official policies. The EDM training contributes to the Sustainable Development Goal 7 (SDG7), universal clean energy access, and delivers on the
GPA Framework recommendations
.
Last updated: 14/07/2021