An escalation of the conflict in February 2022 has turned an already volatile situation into a full-scale emergency in Ukraine. People are fleeing their homes to try to find safety elsewhere within the country and are crossing borders into neighbouring countries. The situation remains extremely dangerous for anyone inside Ukraine and the vulnerability of those forced to flee is increasing rapidly, with more in need of immediate support. UNHCR has declared Ukraine a Level 3 emergency – the highest level.[1]
Energy access needs in Ukraine and neighbouring countries
10 million Ukrainians have now been displaced by the conflict, with nearly 6.5 million internally displaced and more than 3.8 million refugees in neighbouring countries as of 27 March. 30% of Ukraine's population is in need of life-saving assistance.
According to the OCHA Humanitarian Impact Situation Report published on 28 March:
More than 918,700 people remain without electricity, hindering basic connectivity/communication, use of electronic appliances, and lighting as of 28 March, according to the Energy Ministry of Ukraine.
Power supply is slowly being restored in some locations, however, repair works are constrained or completely halted due to security conditions.
130,000 people in the city of Chernihiv are cut off from gas supplies, impeding cooking and space heating in the harsh climate conditions as of 27 March.
The restoration of electricity and water supplies in the hardest-hit areas is needed to prevent the spread of communicable water-borne diseases.
For neighbouring countries like Moldova, the increased electricity demand on the national grid creates risks of brownouts and blackouts. Additionally, refugee hosting households face the additional economic burden, especially considering the rising gas prices. Given the active conflict in the country and attacks on energy infrastructure, future efforts should focus on increasing the electricity production from sustainable resources to build back better and improve energy security once the conflict ends.
Response to energy access needs in Ukraine crisis
World Food Programme (WFP): WFP identified initial findings on energy needs based on visits to four locations in Poland close to the Ukraine border. Currently, a mix of diesel generators, grid connection, and LPG is used for powering and heating for the tents whereas cooking needs are covered by the NGOs providing hot meals at the border crossings and WFP's food assistance.
United Nations High Commissioner for Refugees (UNHCR): As part of the humanitarian response in Ukraine, and in close coordination with local authorities and other humanitarian agencies, UNHCR continues supporting the establishment of reception centres, delivering core relief items and emergency shelter materials and strengthening support at border crossing points inside Ukraine.
International Organization for Migration (IOM): IOM is mobilizing teams and boosting capacity in Ukraine and neighbouring countries to respond to the growing humanitarian needs of Ukrainians forced to flee the country, those internally displaced, and stranded third country nationals. IOM Ukraine is currently undertaking Collective Centre Assessment and is evaluating energy needs as part of this exercise.
European Commission: As part of the 'Stand Up For Ukraine' campaign, the European Commission has created a new system to channel in-kind donations from the privatesector to Ukraine, Moldova and neighbouring EU Member States, to help cater for the needs of internally displaced and refugees. The European Commission will coordinate the delivery of large-scale in-kind donations of vital items such as medicines, vaccines, medical equipment, tents, beds and emergency blankets. Private entities that wish to donate are invited to contact the European Commission via email: ECHO-private-donations@ec.europa.eu. The deliveries will be carried out in cooperation with the Belgian civil protection authorities and via the rescEU strategic reserve of the EU Civil Protection Mechanism. Please read the full press release.
Private sector actors: World Wind Energy Association (WWEA) and Global 100% Renewable Energy Platform (Global100RE) called for renewable energy equipment for Ukraine humanitarian response.
How to get Engaged:
The Coordination Unit of the Global Platform for Action on Sustainable Energy in Displacement Settings (GPA) has organized an ad-hoc task force to coordinate the support for energy services. Please reach out to the task force for more information and your offer of support: energy@unitar.org
---
[1] https://www.unhcr.org/ukraine-emergency.html
---
Please note that this is a working document. The information presented here are gathered from multiple sources and may not be representative of the actual situation on the ground as the circumstances develop. Date: 25/03/2022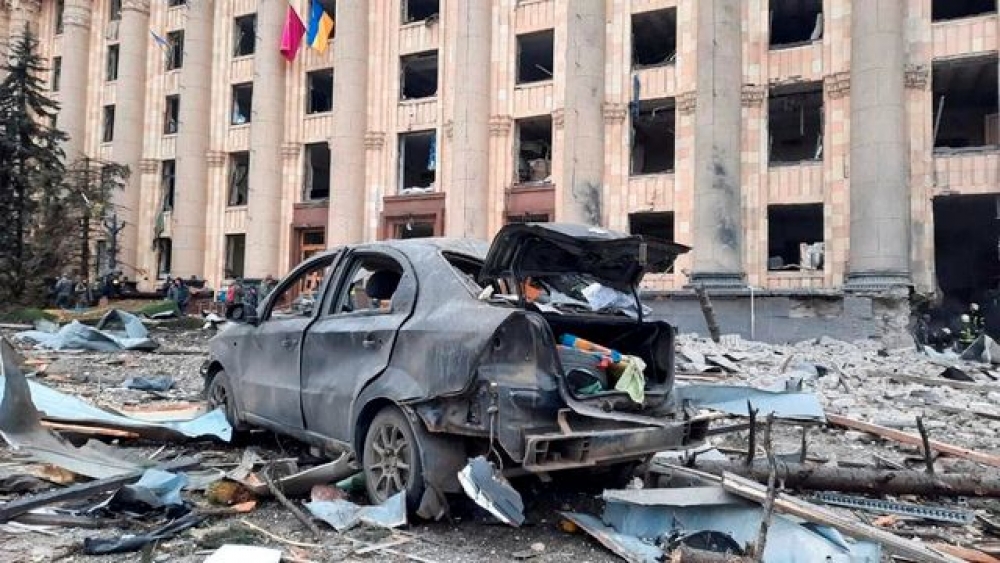 Last updated: 30/03/2022