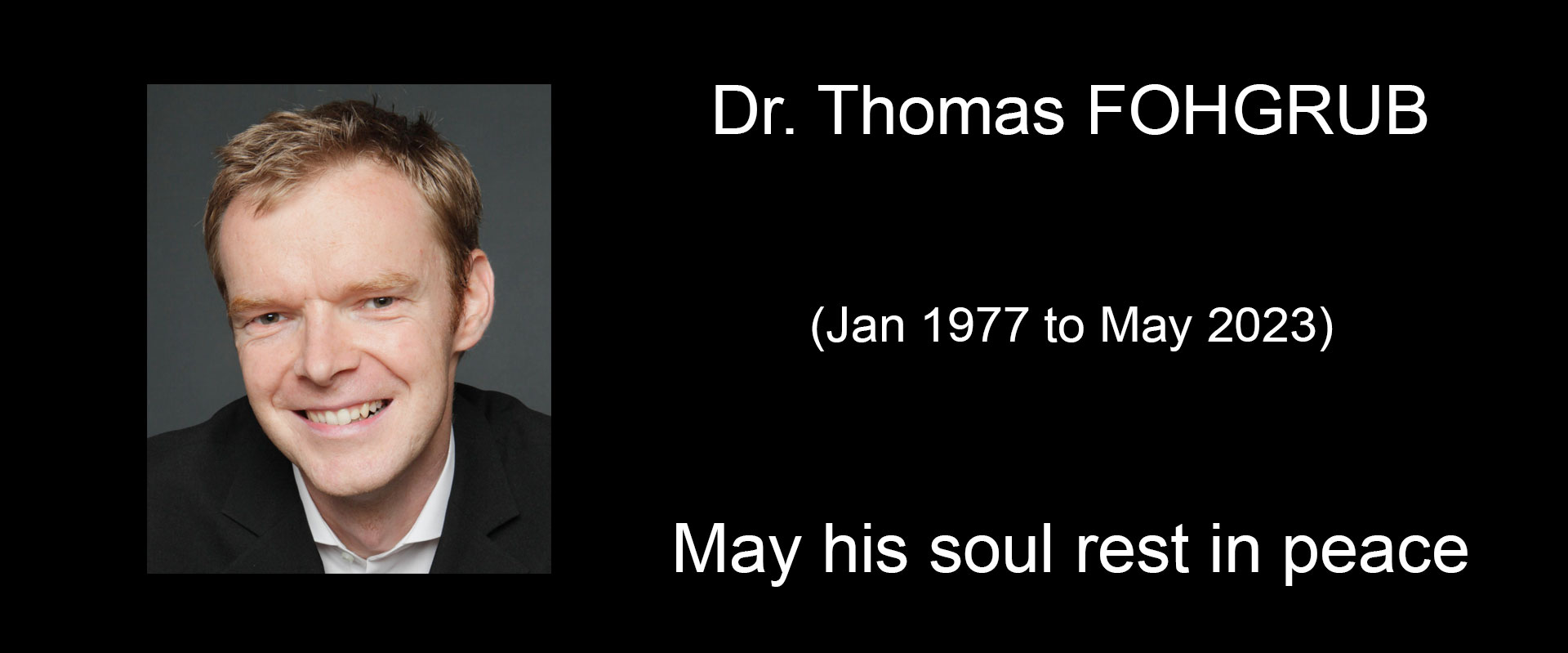 Dear Humanitarian Energy Community,
It is with great sadness that I inform you of the untimely passing of Dr. Thomas FOHGRUB, Strategic Lead of the Global Platform for Action on Sustainable Energy in Displacement Settings (GPA), hosted within the United Nations Institute for Training and Research (UNITAR). Dr. Thomas FOHGRUB passed away on 1 May 2023, at the age of 46.
Dr. Thomas FOHGRUB joined the UNITAR in 2017 working for the GPA, with the goal to provide every displaced person with access to sustainable energy. Before that, Thomas served in various capacities for the German Government.
He was a person of great integrity and honour, his kindness and compassion were felt by all who knew him. Throughout his life, he earned the respect and admiration of his peers and colleagues, who valued his leadership, wisdom, and dedication to his work. He had a unique ability to connect with people on a personal level, and his warm and friendly demeanour made everyone feel welcome in his presence. He was always quick to offer a kind word or lend a helping hand, and his selflessness and generosity inspired all of us.
His passing is a great loss to all those who knew him, but his legacy of kindness and compassion will continue to inspire and guide us. We will remember him for his gentleness with colleagues, his strength of character, and his unwavering commitment to making the world a better place. His dedication to humanitarian energy made the sector what it is today, and his tireless work to bring us together and drive the sector forwards will not be forgotten.
Dr. Thomas FOHGRUB is survived by his wife, two daughters and a son, his family, and friends. Our thoughts and prayers are with them during this difficult time. Colleagues who wish to send messages of condolences to the family can send their messages via an online condolence book. There is also a physical condolence book available in the UNITAR office in Geneva.
Rest in Peace, Thomas.
Mark Gibson
Operational Lead of the GPA Coordination Unit
United Nations Institute for Training and Research (UNITAR)
---
Note: you can reach out to the GPA Coordination Unit at energy@unitar.org.
Place: Temple de Nyon, Switzerland
Time: 14h00
Date: 26 May 2023
Last updated: 24/05/2023