Twelve humanitarian organisations are looking for businesses, development organisations, experts, investors, and foundations to jointly realise access to modern energy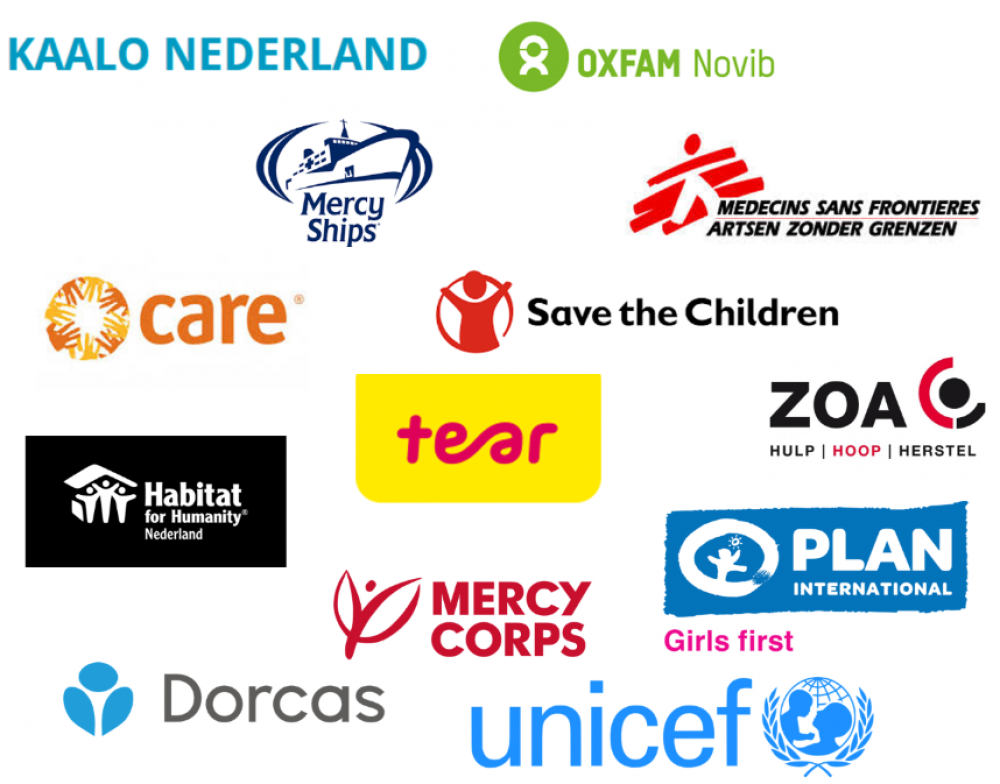 The Access to Modern Energy Humanitarian Accelerator programme ("AME programme") was launched this September, to support humanitarian organisations to improve access to modern energy in humanitarian settings. The organisers of the AME programme - the Dutch Coalition for Humanitarian Innovation (DCHI) and Netherlands Enterprise Agency (RVO) with support of the Netherlands Ministry of Foreign Affairs - have activated 12 humanitarian organisations to articulate their most pressing needs. Now, the participants are ready to collaboratively innovate with development organisations, the private sector and other solution partners, and define state of the art access to modern energy solutions in humanitarian contexts together.
In collaboration with the Global Plan of Action, The Netherlands Ministry of Foreign Affairs, and UNHCR, this programme marks a crucial milestone in the humanitarian energy transition. The level of innovation this requires should not be under estimated. In a way, humanitarian organisations are being challenged to do 'new' things in various ways; to focus on the 'new' topic of Energy, to try out 'new' solutions, and to embark in new partnerships, which require a new way of working for everyone. To support this transformation, the AME programme builds on key networks and platforms such as the Clean Energy Challenge Marketplaces.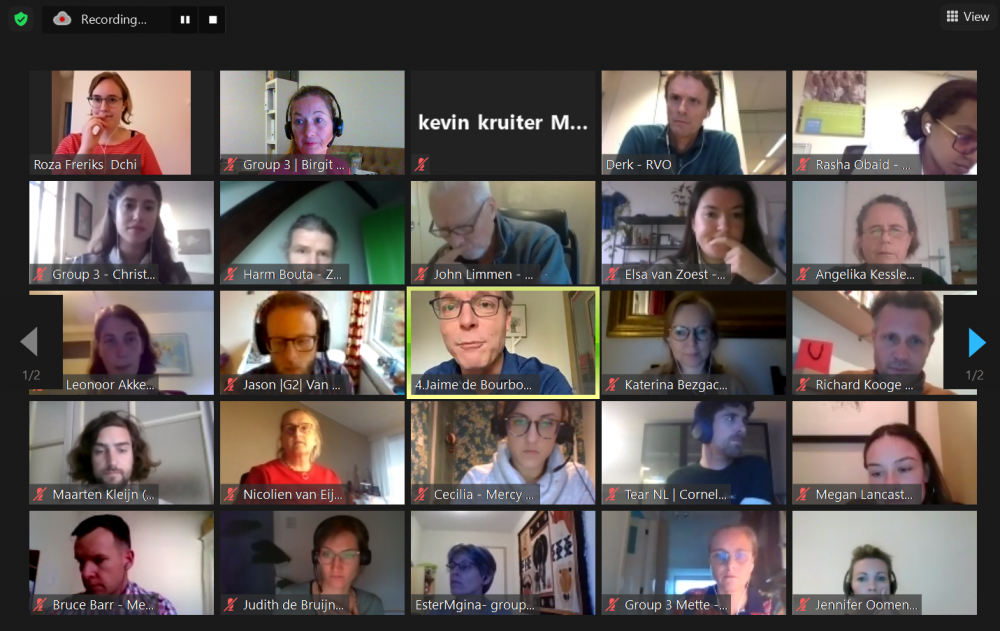 A proven tree step innovation model
The AME Programme empowers humanitarian organisations to take joint action for access to modern energy through a unique methodology based on an open-innovation design. Using this methodology, humanitarian energy challenges are being tackled in an innovative way, with a core focus on meaningful collaboration with solution partners.
Initially, humanitarian organisations were encouraged to educate themselves on the potential of energy and market-based approaches for beneficiaries and humanitarian operations. Next, they were supported to get a clear grip on the challenges facing their own organisations, as well as defining their ambitions for impact. Now, the Energy Challenges are live, with the participants of the accelerator sharing them widely, hoping to attract the right partners to cocreate solutions together.
At the start of 2021, these early-stage partnerships will be supported to start making an impact together. The humanitarian organisations and their new-found solution partners will shape their joint ambitions through concrete experiments that realise proof of impact, and formulate their joint impact plans to scale these results.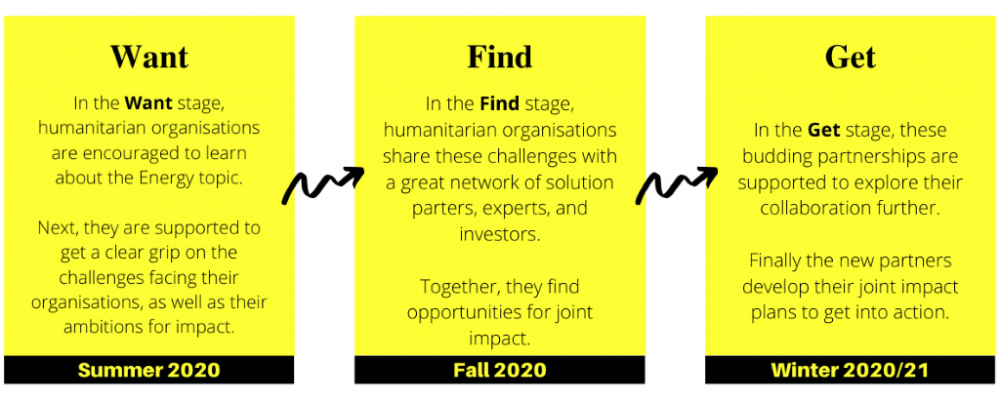 Get in touch today
The innovative methodology of the AME programme, has resulted in a valuable opportunity for the private sector, development organisations, investors, foundations, and others to help tackle today's most pressing humanitarian challenges. From challenges on using renewable energy to improve health facilities, to lowering the risk of private-sector entry into displacement settings to improve energy access, these partnership opportunities could make a huge impact in humanitarian settings. Follow the link to explore all of the AME challenges, and get in touch with the humanitarian organisations before the 21st of December.
Last updated: 10/12/2020