Transforming Humanitarian Energy Access Programme
The GPA Transforming Humanitarian Energy Access (THEA) programme provides inclusionary analysis and evidence on the energy needs of all displaced people, specifically by delivering high-quality research and knowledge to support policy and decision-making on humanitarian energy investments and enabling systematic change within the UN system and humanitarian partners.
The programme will deliver transformative action in humanitarian settings, working with the Transforming Energy Access platform to mainstream energy access in humanitarian settings, providing expert advice on the needs of refugees, internally displaced people (IDPs), and all displaced people for UK innovators and international energy access projects. Specific investments in renewable energy and transformative UN action will enable alternative and inclusive financing aimed at working directly with refugees and displaced communities. ​
THEA is a global advocacy and research programme, but the following four countries will be the focus areas for investment and priority countries for THEA in the next two years:​
Bangladesh ​
Uganda ​
Kenya​
Rwanda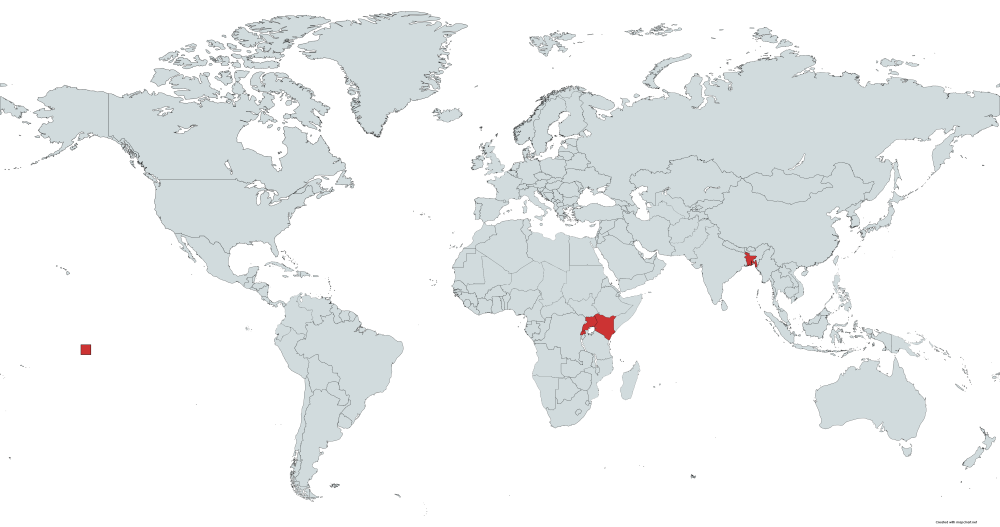 The GPA THEA Programme seeks to ensure that high-quality evidence will be used to reform the humanitarian sector and to strengthen the analytical basis for future sustainable energy programmes. The core objectives of the programme aim to: ​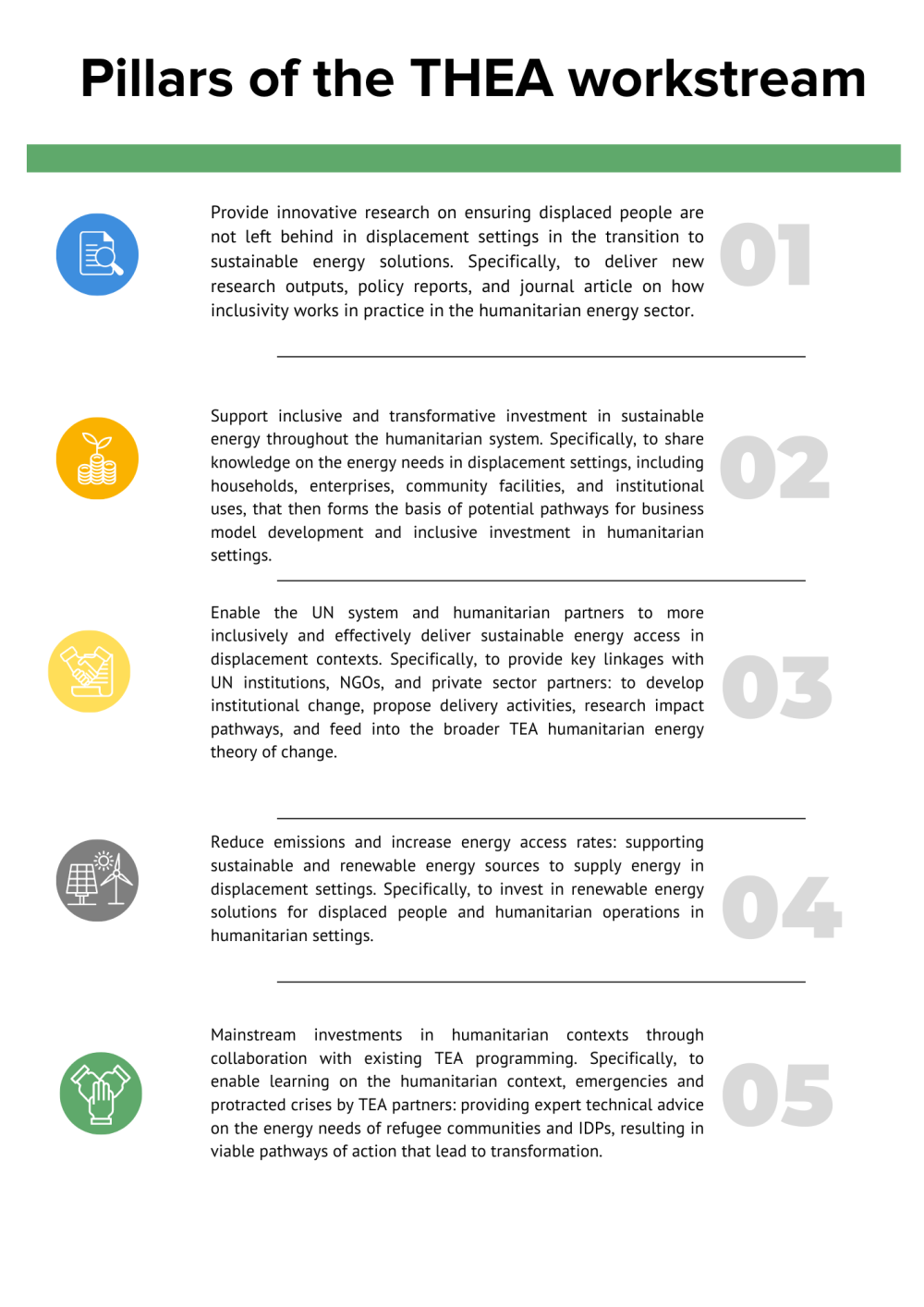 On September 9th 2022, a workshop was held by UNITAR's Global Platform for Action on Sustainable Energy in Settings of Displacement (GPA) in collaboration with the Global Refugee-Led Network (GRN), Ashden, and Chatham House, focused on mainstreaming humanitarian settings and community-driven methodologies within the existing programmes under FCDO's Carbon Trust managed, Transforming Energy Access Programme (TEA). Experts from across the TEA partner network as well as the humanitarian energy sector, came together to explore how displacement settings could be embedded within wider TEA activities- supporting long-term energy solutions for these contexts.
Key insights were shared through a panel discussion and an interactive brainstorming session exploring viable models and methodologies to include displacement settings in wider TEA energy projects and programmes with a focus on community-driven, inclusive change. Interest in expanding existing energy projects into displacement settings was sparked, and new connections between the humanitarian space and the wider energy sector were made.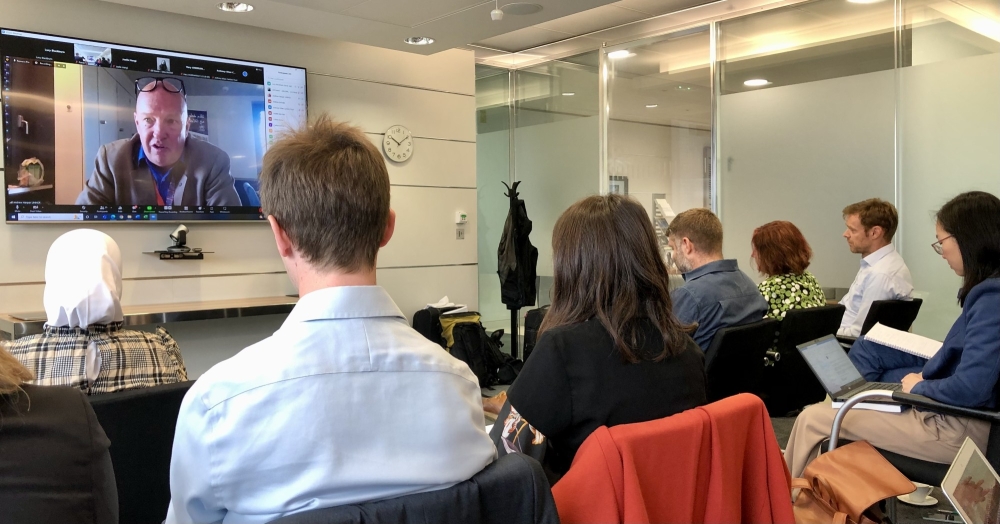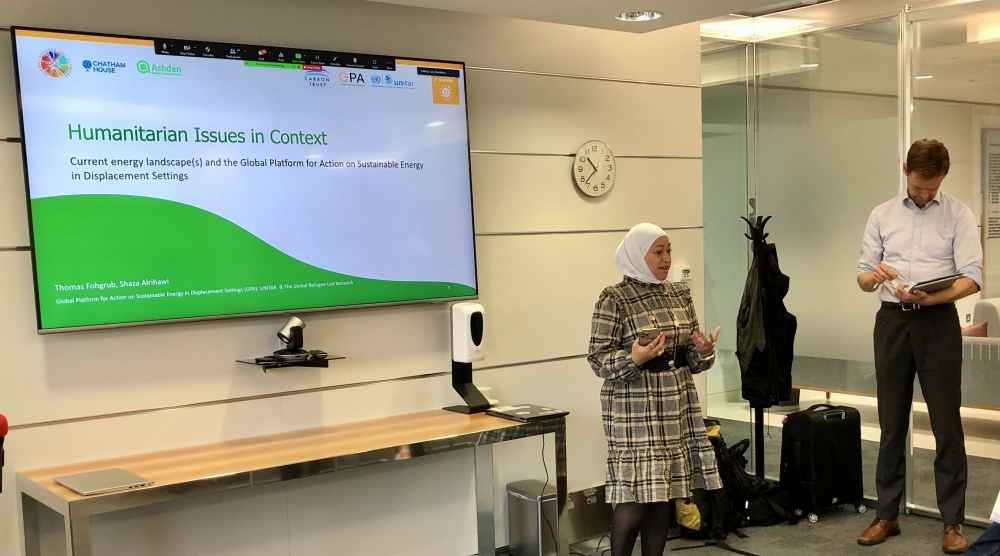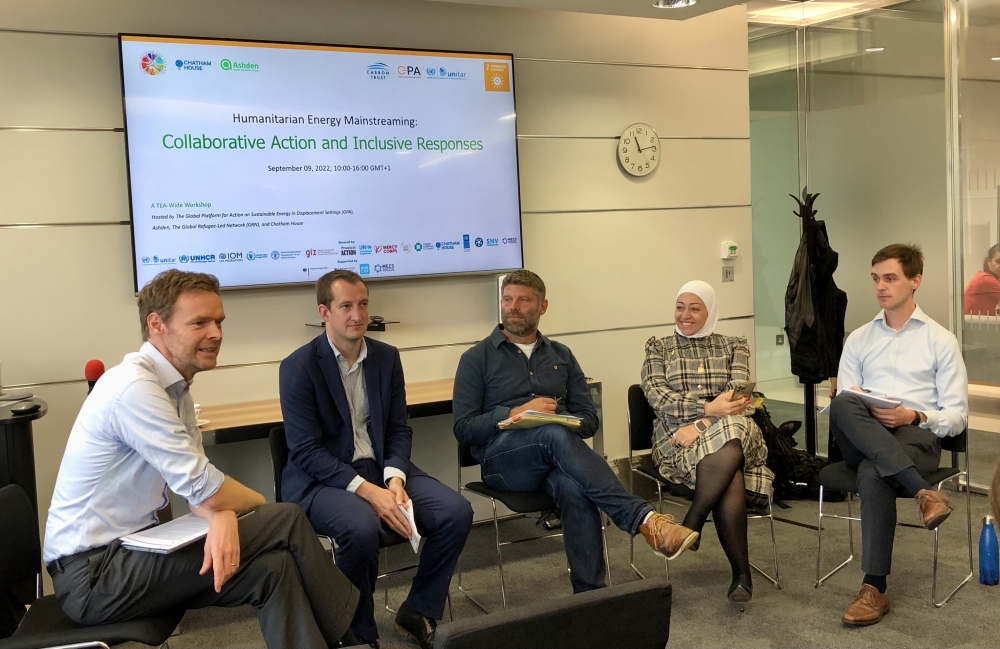 THEA programme works with the following partners in developing and implementing different activities:
The programme is funded with UK aid from the UK government via the Transforming Energy Access programme.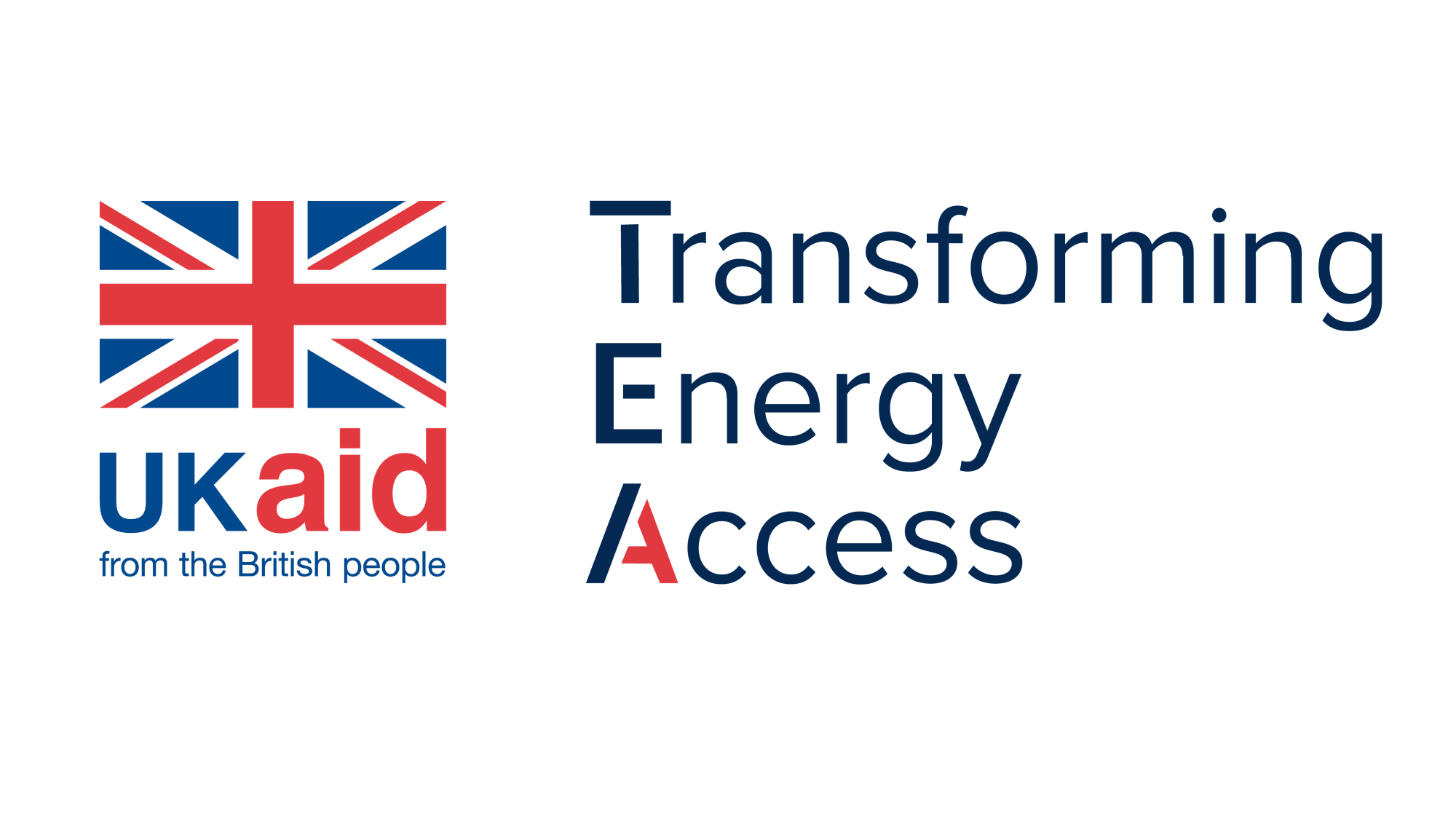 Last updated: 10/07/2023